This article is more than 1 year old
Ten Essential... Gaming Mice
Choose your weapons

Logitech G9x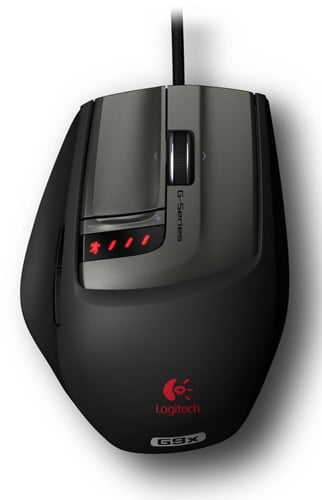 The G9x, with its new laser sensor, features on-the-fly adjustable sensitivity and an interchangeable grip.
While playing with this mouse I noticed it had far superior sensitivity to the G500. Being able to change the grip wide load or precision does make it more comfortable – maybe that's what you're paying an extra £30-odd for.
Snappy on-board memory allows up to five gaming profiles to be configured and stored with the Setpoint software. I fell in love with the full spectrum of LED colours that can be used to match the rest of your Logitech 'G' gaming kit.
This is the most customisable mouse I reviewed, but, a penny less than £90, it's still over-priced considering you can get the Razer Imperator for almost half as much.
---
Reg Rating 80%
Price £90
More Info Logitech
Laser 5700dpi
Rate 1000Hz
Buttons 12
Type Wired

Razer DeathAdder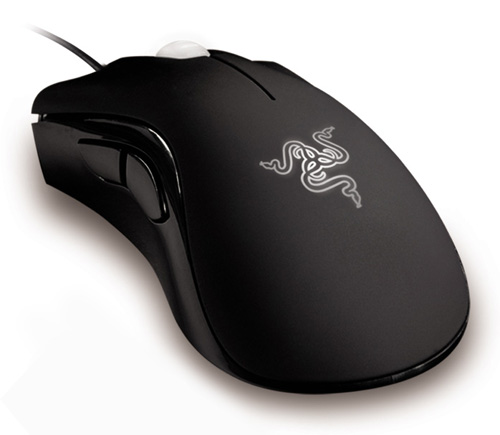 The Razer Deathadder was the first of the Razers I tried and it felt nice in my palm, while the soft blue glow of wheel and glowing Razer logo radiate quality and precision.
The five large comfortable buttons on this mouse have an almost audible click, and feel solid and well made. The G3.5 laser gives high sensitivity and precision and excelled in WoW PVP. Teflon feet reduce drag which added to the gliding feeling even without a dedicated gaming mouse mat.
I was also impressed by the driver updates for the Razers. They seem to really care about regularly updating what other manufacturers probably consider to be minor issues.
This mouse is also available as a left-handed model.
---
Reg Rating 80%
Price £43
More Info Razer
Laser 3500dpi
Rate 1000Hz
Buttons 5
Type Wired