This article is more than 1 year old
Ten Essential... Gaming Mice
Choose your weapons

Logitech G500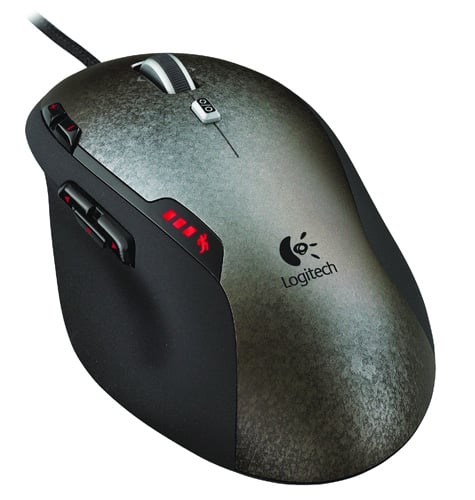 The G500 is aimed at right-handed gamers and the location of the buttons is comfortable and ergonomic. It has 12 changeable weights - I used about half of these to get the right feel. I liked the scroll wheel on this mouse - it has the dual options of hyper-fast or click-click, which was good for selecting weapons.
Aesthetically, the packaging looks pretty dated compared to a Razer and the actual mouse looks cheap: no gold plated USB or rubberised surface.
But on-board memory and on-the-fly adjustable DPI down to a pixel-precise 200dpi make up for any vanity issues.
---
Reg Rating 85%
Price £60
More Info Logitech
Laser 5700dpi
Rate 1000Hz
Buttons 10
Type Wired

Roccat Kone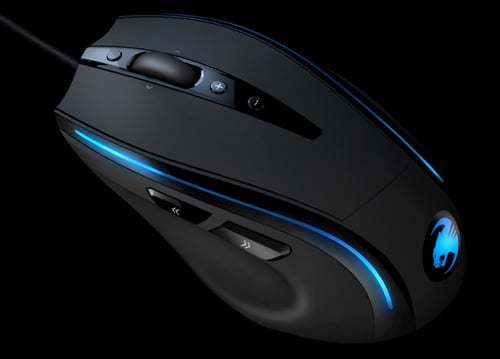 Roccat's Kone is a big mouse and felt unwieldy in my hand. But it was hard to put it down, as it looks so good. Sleek design with customisable lighting and weight always catch my eye, especially when they include a pink option!
The two main selling features are firstly, the Kone has a Distance Control Unit (DCU) which stops cursor movement when you lift the mouse, and, secondly, the Tracking Control Unit (TCU), which detects the surface the mouse is on and adjusts the sensitivity accordingly, making for much smoother gameplay.
This mouse definitely gives Logitech G500 and Razer Death Adder a run for their money.
---
Reg Rating 90%
Price £60
More Info Roccat
Laser 3200dpi
Rate 1000Hz
Buttons 10
Type Wired