This article is more than 1 year old
Ten Essential... Gaming Mice
Choose your weapons

Razer Mamba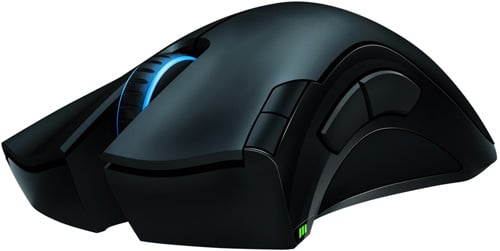 The Razer Mamba seems like a super-refined version of the Death Adder. It can be used in wired or wireless mode and is equally impressive in both. It comes with a nice glowing dock. The only issue I have is with the connector, which is intricate and fiddly.
The Razer Mamba is an exceptional product. This would be the best wireless gaming mouse you could buy, if it wasn't over-priced and over-packaged.
---
Reg Rating 90%
Price £100
More Info Razer
Laser 5600dpi
Rate 1000Hz
Buttons 7
Type Wired / Wireless

Razer Imperator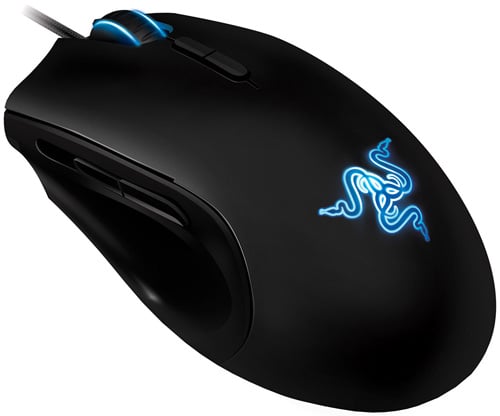 Razer's latest mouse, the Imperator, is the first mouse with adjustable thumb buttons - you change them using a slider underneath the mouse - and is all about comfort. I found this made all the difference after a few hours of grinding in WoW.
Hopefully this unique selling point will be picked up by the next generation of gaming mice.
All of the seven buttons on this mouse are programmable, and you get to adjust sensitivity up to a ridiculously twitchy 5600dpi.
Overall, this is a superior product from its on-board profile-storing memory to its teflon feet, and it's only 55 quid. This mouse certainly gives the gamer the most bang for his or her buck.
---
Reg Rating 95%
Price £55
More Info Razer
Laser 5600dpi
Rate 1000Hz
Buttons 7
Type Wired