Facebook promises simplified privacy controls from Thursday
So, like, even hysterical idiots can protect their stuff?
Facebook is due to begin rolling out simplified privacy controls on Thursday, a senior executive has announced.
Chris Cox, Facebook's vice president of product, promised "drastically simplified" privacy controls at a keynote presentation at the TechCrunch Disrupt conference in New York City. There were no details beyond the suggestion they will address recent criticism.
The announcement follows the high-profile admission earlier this week by Facebook boss Mark Zuckerberg that the social networking site had "missed the mark" and made mistakes in revising its privacy controls over recent months. Zuckerberg promised simpler privacy controls and features that will make it easier for users to opt out of third-party services in an op-ed piece in Monday's Washington Post.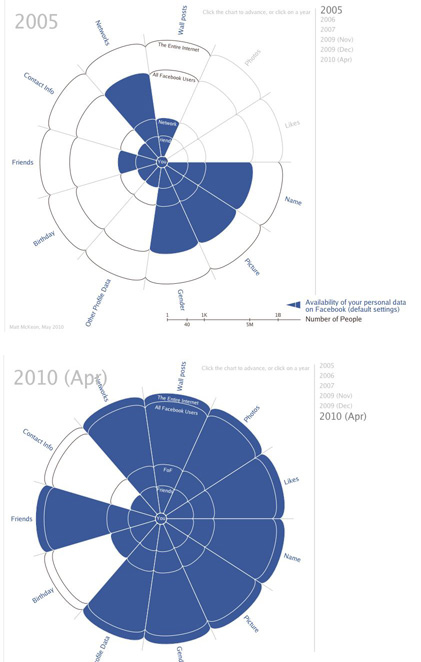 This mea-culpa was seen by many as a damage limitation exercise following weeks of sustained criticism over privacy-eroding changes by the dominant social networking site. The continuing fallout over privacy roll-back that left previously shielded information open by default last November was increased by a new row over Facebook's plans to share user information automatically with "pre-approved" websites; a privacy shitstorm ensued involving European regulators, privacy activists and broadsheet journalists all lobbing criticism at Facebook.
Critics were quick to highlight the absurd complexity of Facebook privacy controls, featuring a thicket of 50 privacy settings and 170 privacy options, as well as the steady erosion of privacy safeguards over the last five years in criticising Facebook. Wags have also pointed out that Facebook's privacy policy is longer than the US Constitution.
Facebook users have always had the ability to lock down their profiles to some extent, but that normally avoids opting out from sharing their information with all and sundry while keeping guard against further changes. Moving towards an opt-in approach may satisfy those in the information security community who have criticised Facebook, but is unlikely to be popular with the social network's advertising partners.
So what we're more likely to get are simplified controls that recommend the sharing of most all the information users post online outside their circle of friends rather than more restricted default settings, if Facebook's previous form is anything to go by. ®