Music biz pot calls Apple black
Second thoughts about Steve's golden handcuffs
---
Comment Here's a question. Do you think Walker's Crisps are the most popular because people just love Walker's crisps? Until the 1980s the British snack business comprised lots of local favourites. Big money marketing changed that, and in the early 1990s, PepsiCo spent millions on muscling the 'portfolio' of 'brands' it had acquired, via display stands, into almost every newsagent and corner shop in the country.
Control of distribution is crucial to retail success, whether you're in the crisp or the music business. Buying the shelf space is what the great label mergers were really all about. Which makes the reported antitrust investigation of Apple quite ironic: as a Universal executive told Chris Castle years ago, the label would be happy if there was just one CD retailer.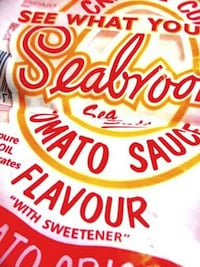 At their peak, Seabrooks Crisps boasted
30 inverted commas per packet
The difference is that Apple isn't owned by the record companies, and for Apple, music retail is merely a sideline. It would be just one of several ironies involved if the investigation matures into full-blown litigation. One rather obvious one is that the labels themselves are being sued for price-fixing the music sold through the Apple store.
What's the beef, then?
If you're selling anything through iTunes, though, the restrictions are pretty obvious. You don't get to set the price for special promotions, or back catalog - in that respect, it's a sort of zombie retailer. You don't get to buy placement either, which doesn't matter so much to independents, but does to majors. Former Universal Music boss Doug Morris called the iTunes relationship a pair of 'golden handcuffs' a couple of years ago.
But the major labels are foolish if they allow these fairly petty peeves to obscure the bigger picture.
Apple is about as co-operative a partner as the music companies could hope to find in Silicon Valley. It ensured it had music licenses before it launched, unlike most music startups. Without Apple, the majors might still be bickering about pricing and DRM, just as they bickered for years, launching shoddy piecemeal services such as PressPlay and MusicNet instead of thinking about a new market.
For sure, Apple doesn't approach the iTunes Store as if the company depended on it - it's something of a corporate backwater. To acquire music from Apple on a PC you need a 100MB client download, so record companies can't embed storefronts on their own sites, or sites of partners. But there isn't a lot of monkey business from Apple either. And over seven years Apple has maintained a high price for digital music when others have clamoured to cut the price, or even give it all away.
They ought to take a look at Amazon's track record, and wonder if this is really what they hope for. Amazon's entry into the MP3 download business has reduced the margins they make. Its juvenile reaction to a negotiation with Macmillan was to throw its toys of out of the pram - and unilaterally remove its catalog from Amazon's site. (Google did something similar with music on YouTube, you may recall.) And Amazon's preferred cut of newspaper and book revenues is 70 per cent. Does Steve Jobs look quite so evil in this light?
There are surely more urgent problems for the music business, and the artists they bring to market, than fighting over a single retailer. In the US, the digital download market has stalled, and one estimate reckons 25 million people in the US became former customers of music last year. Ask anyone privately and they'll say they need to find lots of new ways of offering us music. Martin Mills alluded to this here recently - lots of new retail experiments are needed.
It's fashionable to bash Apple now, but the company didn't start the fire, and suing isn't going to help put it out. ®