Review The three major Japanese car makers are taking a distinctly different approach to the imminent arrival of the electric car. Nissan has jumped in with both feet and will launch Leaf, its battery-powered e-car, at the end of the year. Toyota is putting its eggs in the true hybrid basket - its Prius is capable of both battery- and petrol-powered drive.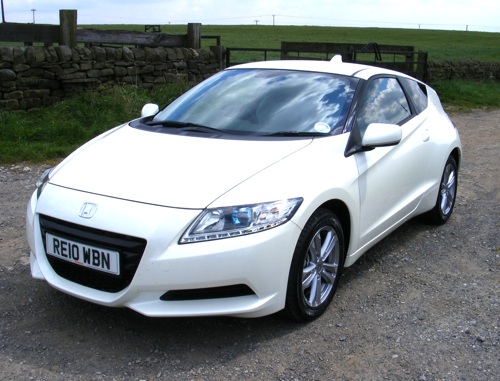 Honda's CR-Z: Ford Puma de nos jours?
Honda, however, sees the electric motor as an economy and performance enhancer rather than as a sole method of propulsion. That's not to say Honda doesn't see the e-car as the future, it just reckons the battery tech isn't quite there yet.
And don't forget it has a big finger in the hydrogen pie.
One thing all three car makers had in common though was the view that electric and hybrid cars are not sports cars. That has changed with the launch of the Honda CR-Z, a hybrid coupé based on Insight underpinnings and pitched at the same market as cars like the old Ford Puma - a fun-to-drive roadster rather than an out-and-out performance vehicle.
The CR-Z's looks are nothing if not striking, with what Honda calls the One-Motion Wedge style surviving almost intact from the initial concept car. Shorter, wider and lower than the Insight, the CR-Z is a very much a 2+2. I'm not sure about the Europe-only daytime running lights - I don't like the LED eye-lashes on the new Audis and their presence on the CR-Z hasn't changed my mind.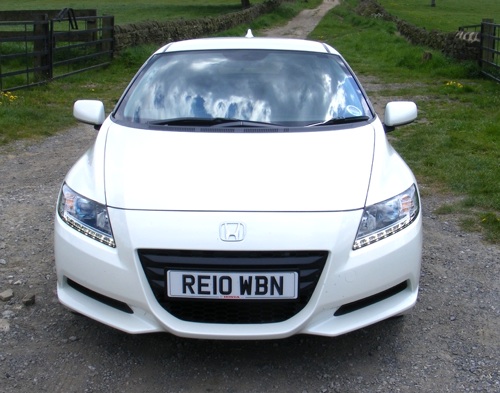 Audi-style eye-lash lighting, alas
In the back you can fit a child or child seat but not an adult - cramped would be a polite way of describing it. Luggage space is reasonable, though, with a golf bag-swallowing 233 litres available with the back seats up and 401 litres up for grabs with them down. And there's a 19L litre cubbyhole under the boot floor. Up front, it's snug but comfortable, with the driver environment clearly being a variation on the Insight theme.