This article is more than 1 year old
Samsung Monte smartphone
High-end pretender
Review Samsung says the Monte provides the style and performance of a high-end handset at an affordable price. Oh really? Sure, the headline features are quite impressive. HSDPA, Wi-Fi, GPS, motion sensor, an emphasis on social networking with support for Facebook, Twitter, MySpace and Bebo. There's MS Exchange ActiveSync support for business users and a capacitive touchscreen too.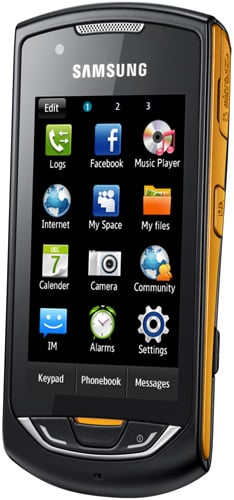 For business and MyTwitFace users: Samsung's Monte
If you were ticking 'must have' items off a list, then plenty of goodies seem to be covered. But look deeper and the Monte starts to crack under the pressure of attempting to offer its 'high-end style and performance at an affordable price', even at the £160 I found it for when shopping around on-line.
A key factor of high-end style is a good chassis design and the Monte doesn't do it for me. It feels solidly made and at 108.8mm x 53.7mm x 12.4mm it fits easily in a pocket. It is light too, at just 92g.
But the shiny black plastic backplate and screen surround looks low-grade and the silver sides and highlights are visually so-so too. An alternative look is to opt for the version with orange sides, which is probably more eye-catching.
Samsung's array of side buttons runs to a volume rocker on the left, camera button on the right, micro SD card slot nicely accessible under a cover on the right to boost the 200MB of internal storage. Also on this side a un/lock button. Alternatively you can unlock by a tap and hold of an on screen icon, or with Smart Unlock which lets you go directly into an app or speed dial by drawing a letter on screen.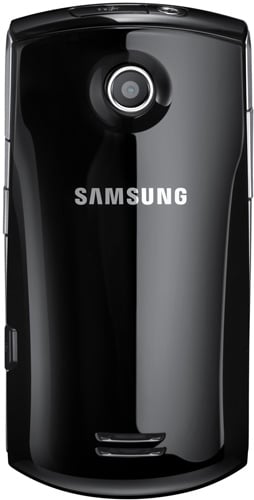 Build quality is rather heavy on the plastic
There is a micro USB slot and 3.5mm headset socket on the top edge – the optimum position. The provided one-piece headset delivers audio quality that's decent enough to live with and features round in-ear buds that stay put nicely.