Storage specialist Buffalo has introduced a solid-state drive upgrade kit for notebooks.
The 2.5in, 3Gb/s Sata-connected drive comes in 32, 64, 128 and 256GB capacities, all offering up to 240MB/s read speeds and between 80MB/s (32GB drive) and 190MB/s (the others).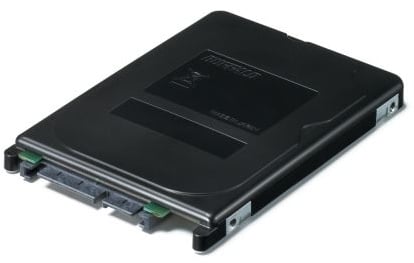 The drives come with a USB adaptor and software - Windows XP, Vista and 7, and Mac OS X - that will clone your existing hard drive's contents to the SSD before the latter is installed inside your laptop.
Prices are pegged at £120 (32GB), £160 (64GB), £300 (128GB) and £560 (256GB). ®