Apple iPad
Magical - or mediocre? You decide
Heads or Fails Apple's iPad is out. The pre-orders are inbound - if they haven't arrived already - and it's in the shops.
Apple reckons we'll flock to its "magical" device to use it as a browsing tool, as a media player, as an e-book reader, as a handheld games console, as a social media centric communicator and perhaps as all of the above.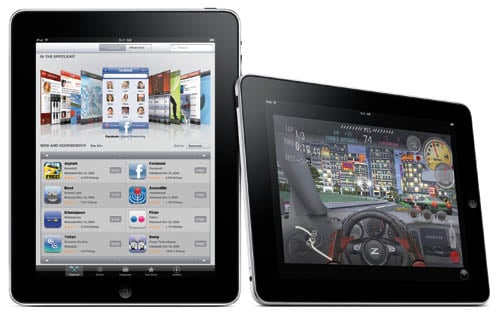 Early signs show it is indeed making its way as a very portable, long running, touchscreen netbook. And even an SSD-based netbook - if you find one these days - doesn't boot up or come out of sleep as quickly as the iPad does. It really is a 'pick up and use' tool.
But it's expensive, and out of the box it's locked down by its manufacturer.
The screen may be gorgeous but it's has an old 4:3 aspect ratio not a modern, 16:9 one. There's no webcam. It's too heavy to hold comfortably for extended periods of time.
And, darn it, it doesn't multitask worth a damn.
So, iPad: magical or mediocre?
Heads or fails - you decide. Vote now and have your say in the forum.
---