Fair play to Apple - they might be turtleneck-wearing control-freaks but they run a lovely queue.
Several hundred fanbois and at least one fangirl were queuing up this morning to get their hands on an iPad. The line stretched from the Apple shopfront on Regent Street all the way round the corner onto Hanover Street.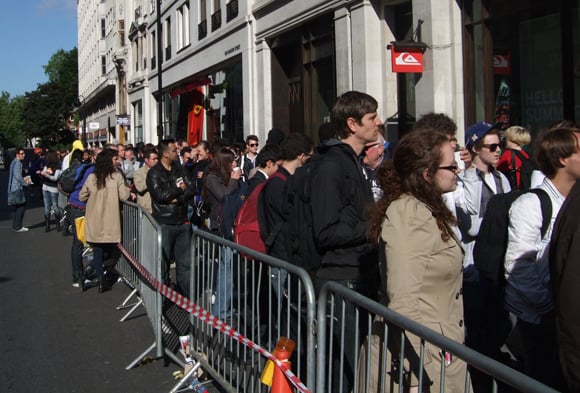 And around the corner it goes...
The few we spoke to had been lined up since 6.30am with only their iPhones to keep them happy. The first man to actually buy an iPad had been waiting since midday yesterday.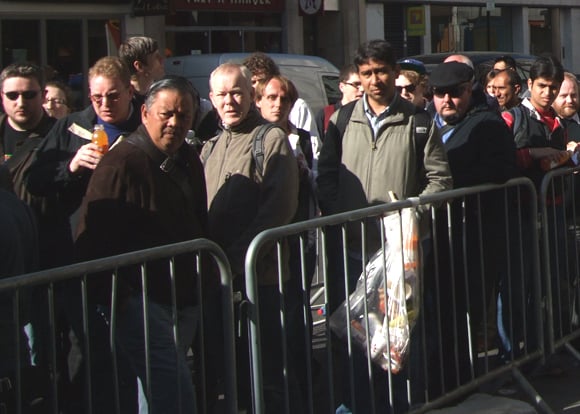 Fans anticipate the joy of iPad ownership
An Apple staffer was handing out bottles of water to iPad-less refugees. He said his hands were hurting from clapping and his voice hoarse from cheering - he'd been working since 6am.
Passers-by, police and office workers looked on with bemusement.
PS - please email us your experiences, and pictures, if you've been joining the multitudes...®