This article is more than 1 year old
Nikon Coolpix P100 bridge camera
Superzoom with 1080p video – nice
Review It's a Nikon; that name is certainly not tarnished with a reputation for cheap and nasty cameras. Even your friend who doesn't own a camera knows Nikons are a pure photographic mainstay. So for Nikon to make a £300 camera with all the features that an active hobbyist would need – well, it's a tall order.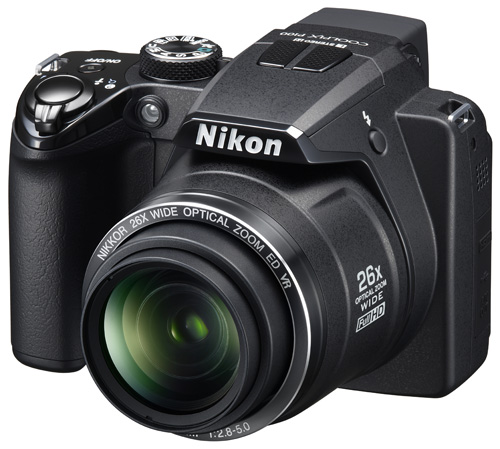 Nikon's Coolpix P100: lower pixel count, but a new style sensor
With the Coolpix P100 we have a long optical zoom, an unfashionable drop in megapixels to 10.3, due in no small part to the increasingly fashionable use of a backlight illuminated CMOS sensor – a design that, apparently, allows a more direct light path to the image sensor. We also have HD video at 1080p for the first time on a Nikon compact camera. Every manufacturer seems to have models for every pocket, and here is Nikon's offering, giving you a long reach in a compact.
The P100 feels pretty lightweight, and can be conceivably kept in the bag that someone else carries, or a large overcoat pocket, though you may attract the wrong crowd. It is just a little too big to be something you don't notice you have. But having said that, it is aimed squarely at people who want to go out and shoot in the great outdoors.
This camera shines when you can use it on distant subjects in bright light and you have something to rest on, or against. Such is the magnification, that slight movements become pronounced. The image stabilisation makes a reasonable attempt overcoming these issues, but you really should be thinking of higher than 1/125th sec here.
With a decent wide angle and a serious telephoto lens there is no reason not to get great stills and footage with this camera's 4.6-120mm lens. It's equivalent to 35mm camera zoom of 26 to 678mm. Going from f/2.8-5 there's quite a range of maximum stops in the zoom. On top of that, there's a 4x digital zoom option too, if you must.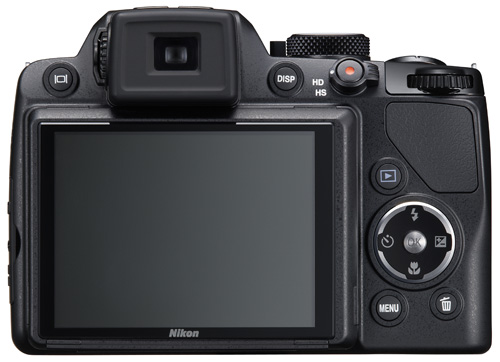 Simple layout but, alas, no quick button for shortcuts
In use, the zoom control switch feels particularly flabby and imprecise – taking too long to respond. Before you know it you are at the maximum again, as it's just too vague in its adjustments, particularly in the digital zoom range. Moreover, with this camera taking a couple of seconds to start, and then to zoom – well, the moment would probably have been lost. And better not leave the lens cap on before starting up, as you'll be forced to start it up again with it off. I appreciate that this impressive lens needs protecting, yet, I still found myself making that mistake over and over again.