This article is more than 1 year old
Nikon Coolpix P100 bridge camera
Superzoom with 1080p video – nice
The ISO is well thought out with strict ranges that the camera will adhere to: plus you get standard manual selection of 160, 200, 400, 800, 1600, 3200. Auto gives you ISO 160 to 800. High ISO Sensitivity auto takes you from 160 to 1600. There is also a fixed range auto offering ISO 160-200 and ISO 160-400. With this option you are better keeping it on the latter to minimise the opportunities for noisy pics.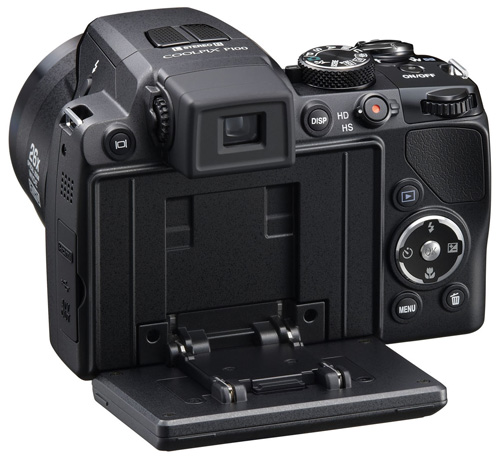 The articulating back offers greater versatility in tight spots
That said, the P100 does well past ISO 800, but really you do need light with a lens that might be closed down to f5. Alas, lots of functions like ISO have to be accessed from the menus numerous key presses to make changes. I think to save time and frustration you'd gravitate towards the auto ISO option and hope the best settings are used. Indeed, this is one area where I think it would have been better to have a button for quick mode changing.
I did like the Bracketting feature where it will take 3 shots of varying under and over exposure. Also I liked the idea of follow sports mode – though not nearly quick enough with objects coming towards you. In fact, the hit rate in general isn't that great with the autofocus. Pretty simple compositions seemed to take it just off what is acceptable, even when relying on the excellent rear screen.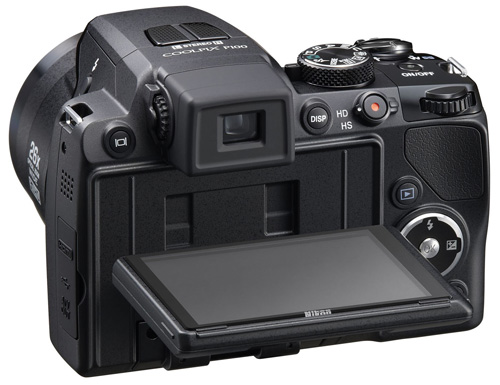 Variable positioning is ideal for video shoots
Speaking of which, the articulating screen is superb for viewing low angle, getting down really low for super macro shots or tilting down to get the over the heads shot in a crowd. You just have to remember that you have it! It packs away so neatly.
I thought the White Balance selection was excellent too especially with it offering three types of fluorescent adjustments. If you are willing to get it out of Auto, here it can give you some true looking overrides. Ideal for when you know you are in mixed lighting and you don't want it to go changing hunting half way through some sequences.