This article is more than 1 year old
Nikon Coolpix P100 bridge camera
Superzoom with 1080p video – nice
The menus are simple and well laid out, here you discover that the camera has a few more surprises in store. Distortion Correction helps with Pincushioning of the lens at the wide end, but this not automatically on as it ever so slightly dents the performance, apparently. A speed issue, no doubt.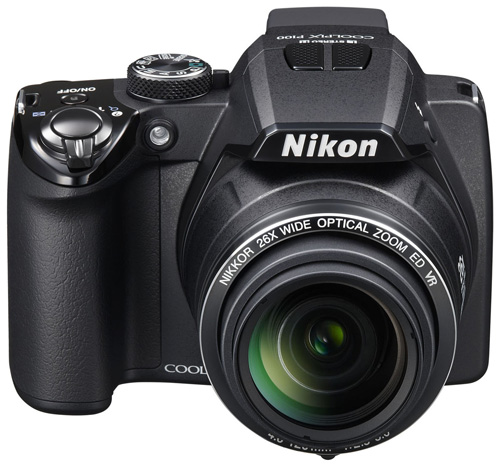 Compact all-rounder, but certainly not the fastest gun
There's also an interval timer (time-lapse) to take up to 600 photos at a set intervals of 30 seconds, right up to 10mins. Other options include Nikons high dynamic range (HDR) enhancements and multi shot collages for nightime scenes. If you are willing to dig around in the manual there is plenty to experiment with.
The best features are undoubtedly the lens and the screen. The P100 fits the bill if you need a long zoom to get things that are far away and a device just about small enough for the missus's bag. Still, unless you're prepared to put up with some grain, you're going to be limited to bright interiors or thin clouds. Otherwise you might be carrying some sort of monopod/tripod, as it's not really swift enough to capture things just happening in front of you.
Verdict
If shots are planned and you have some moments to get the camera in the right setting, excellent results can happen, but the lack of response from the zoom and the metering in some situations may frustrate some. At the other end, the excellent wide angle is very welcome, and combined the P100 has a range perfect for every situation. The video though being HD is difficult to manipulate once off the SD card, but playback from the camera to the TV may suffice for many. The screen may well sell this one.
If you are that serious about taking great photos with the sort of time and effort it requires to get great nightscapes and the like in front of you, I think maybe you should save up and get a decent DSLR. Having said that, spending time with the Coolpix P100 camera should have whetted your appetite and hopefully not put you off the idea with its dubious hit rate in its program modes.
James Cumpsty is a professional photographer and videographer working in the music industry.
More Camera Reviews…

Samsung
WB5000
Fujifilm
Finepix
S200EXR
Canon
Powershot G11
Sony
Cybershot
DSC-HX1

Nikon Coolpix P100 bridge camera
Versatile superzoom shooter with HD video.