E-book reader, portable telly, digital newspaper, big-screen games console, movie player - the iPad all of these incredibly well. It's also a darn fine comic viewer, its richly coloured, bright 1024 x 768 screen ideal for presenting sequential art.
Love comics? Here's Reg Hardware's quick guide to enjoying them on your iPad.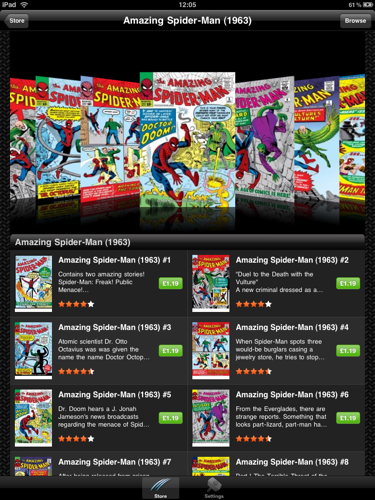 Marvel's app contains recent material and some historic gems
The iTunes App store is already loaded with a number of programs from major comic publishers, including Marvel, IDW and Archie. Typically free of charge, the apps present their own iTunes-style comic shop, allowing you to browse, preview, buy and read the companies' offerings.
IDW also offers a number of franchise-specific apps: Star Trek and Transformers, for example.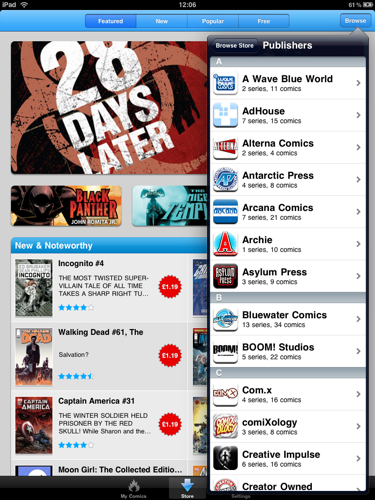 Comixology's Comics: buy from different publishers, big and small
DC is a notable absence, and while Dark Horse is represented on the App Store, it's currently only offering iPhone-formatted apps, each one presenting a specific title. In fact, there's a fair few of these ebook-as-app downloads available on the Store, many of them specifically for the iPad.
Similar topics