In any case, do you really want to have multiple apps, one for each publisher or titles? Enter the likes of Comics and iVerse Comics. Both are free, and you'll want the two of them. There's some cross-over, but they have different content supply deals: Comics has Marvel, iVerse doesn't; iVerse has IDW, Comics does not.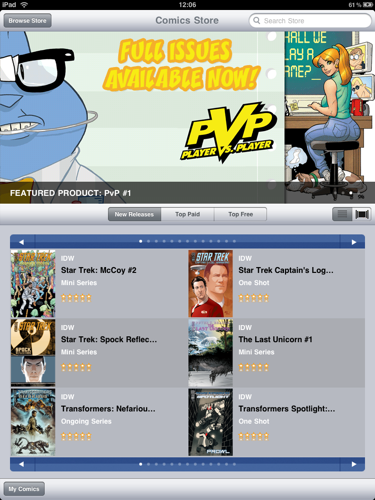 iVerse offers content Comics lacks - and vice versa
There's also a marked lack of latest issues - surely, the very material readers are most willing to buy? Marvel's app - which is essentially a reskinned, single-publisher version of Comics - lists one title from 2010, and that's a seven-page preview release.
Clearly there's a long way to go to get back catalogues into digital - Marvel has Amazing Spider-Man, Avengers, Fantastic Four and Iron Man series from the 1960s, for example, though nothing from the 1970s and 1980s, alas - but with comics now produced digitally, there seems little reason not to release new issues in that mode as well as print.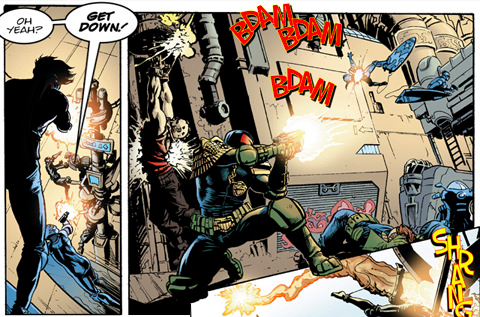 Rebellion's Clickwheel provides 2000AD issues and collections, new and old
A notable exception is Clickwheel. It's worth a mention because it's the only iDevice-friendly way to get 2000AD - still the Galaxy's Greatest - and is the only app on offer that comes out of the UK comics scene. No great surprise that - it's produced 2000AD publisher Rebellion.
Unfortunately, it's an iPhone-only app, but Rebellion did tell me it hopes to make an announcement regarding the iPad "soon".
Similar topics