This article is more than 1 year old
MSI Wind U160
Nifty netbook
Review MSI was one of the first companies to see the importance of the Eee PC as a new category of portable. The Wind U160 is its latest response to a growing range of netbooks based on Intel's low-power Atom chips. Yet can it break the 'me-too' mould and offer something extra?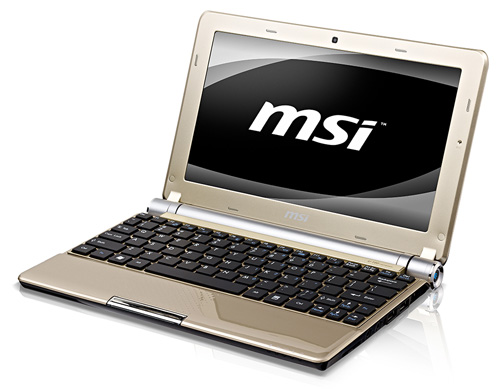 A mighty wind? MSI's U160
MSI's original Wind netbook scored highly when Reg Hardware reviewed it back in June 2008. The company built on this Eee PC rival with the Wind U115 Wind Hybrid in May last year and then the Wind Top AE1900 in October. Now the Wind U160 offers a 10in screen in an Atom N450-based netbook, at a price of around £330.
The high-gloss black case – a 'gold'-tinted version is also available – is smart but a real fingerprint trap. The flush mounted touchpad is delineated by a matrix of raised goose-bumps, which may not suit everybody, yet I find comfortable and easy to use. There's no scroll bar down the right of the pad, though and the chromed bar at the front, which tilts to provide mouse buttons, would be better broader.
The keyboard is described as 'chiclet', which I always thought was a brand of chewing gum but, nonetheless, it has a positive feel. Its archipelago-style means each key is smaller than it need be though, so combined with their closer pitch, they're not always easy to hit accurately.
The almost standard netbook screen resolution of 1,024 x 600 is easily readable at full brightness, though its default setting when running on battery is a bit too dim. There's a 1.3Mp webcam build into the top of the screen fascia, with a white LED to show when it's live and a corresponding mic set into its right edge. Between them you have a system well up to perform still and video capture and simple teleconferencing.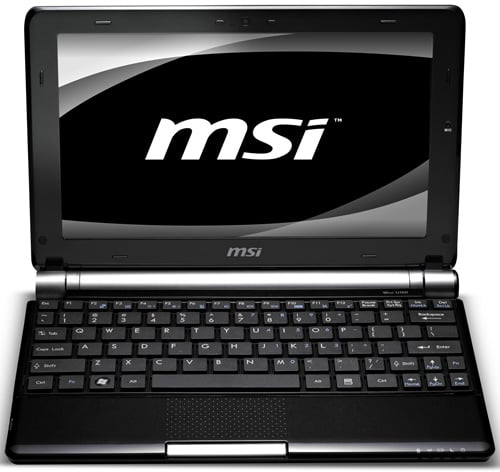 Touchpad has handy pimples, but no scroll bar
Sound, while not loud, is clearer than you often get on a netbook. This is slightly surprising, as the 20mm loudspeakers are positioned on the underside of the case, so all sound is reflected off the desktop or your thighs.