TomTom Start2 satnav
Start trek, the next generation
Review TomTom's entry-level Start satnav got the RegHardware treatment back at the tail end of 2009, with the overall judgement being that it was a decent enough piece of kit but just a little too pricey.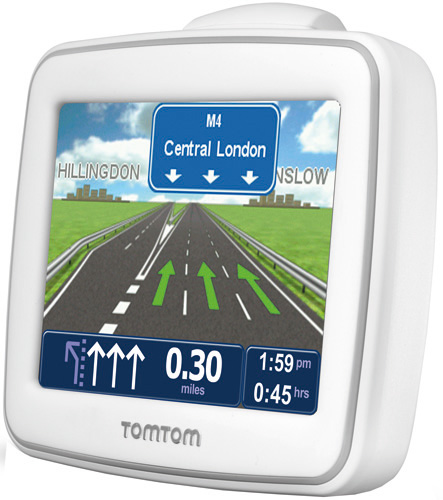 The Start2 – TomTom's update to its no-nonsense satnav
Now TomTom has released an updated version in the form of the Start2. In terms of price it's exactly the same (£120 for the UK version, £140 for the one with European maps), so I was particularly keen to find out whether the new features made it better value than its predecessor.
A no-nonsense satnav with the main priority being getting you from A to B, the Start2's interface is simple and uncluttered. Two large buttons grace the main menu (Plan Route and Browse Map), with a small range of other features accessible from the Options button at the bottom.
Given that the Start2 is so similar to its predecessor, I'll stick to the new features in this review – to get an overall impression of the satnav and its other features, it's best to have a quick gander at the original Start review here.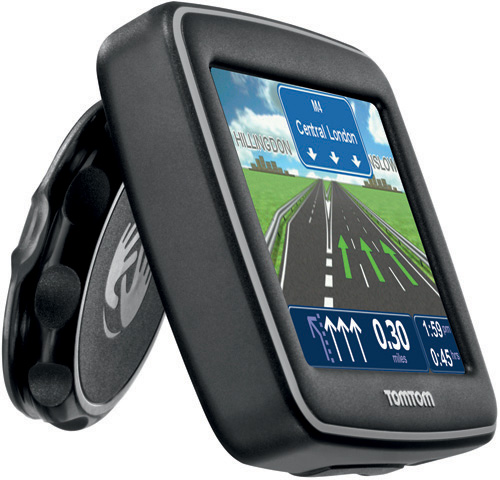 The compact mount makes attaching to a side window difficult
Personally, when using a satnav I prefer to have it located on the side window, and what I would add to the original review is that the compact mount makes this very difficult – there simply isn't enough room for it to twist round to face the driver, so it ends up pointing towards the passenger seat. However, since most people prefer slapping satnavs on the front windscreen, I appreciate I'm in the minority here.