This article is more than 1 year old
Ten Essential World Cup Apps
Android 5, iOS 5
2010 FIFA World Cup
This official World Cup game is essentially an updated version of the popular FIFA 10 football app that was released last year. It's designed for the iPhone, but the graphics still look good when zoomed up on the larger screen of the iPad, and the touch-screen controls are smooth and responsive. You can adjust the skill level from amateur to world-class, and create and customise your own player to captain your team. There's a tutorial mode to help you practice skills such as penalties – something that wouldn't hurt the England team either – and basic management controls for adjusting formations and assigning players to free kicks and penalties.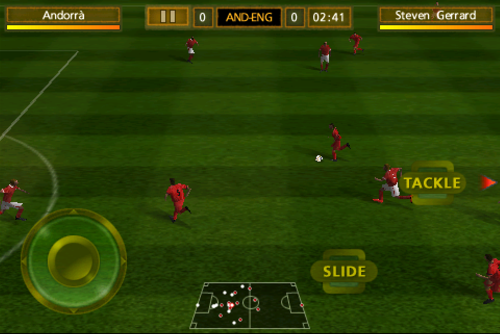 ---

Reg Rating
80%
Platform
iPhone/iPod Touch (iPad-compatible)
Price
£3.99
Download
App Store
More Info
EA
2010 Football News HD
The other World Cup apps we've looked at were all designed for the iPhone and iPod Touch - although they will also run on the iPad as well. However, 2010 Football News HD is the only one we've seen that was specifically designed for the iPad. It's little more than a newsfeed from the FIFA website, but it's free and is a good way to quickly check on the latest headlines. It also includes links to the FIFA site, where you can get more detailed info on individual teams and players – although you have to leave the app and use the Safari web browser to do so.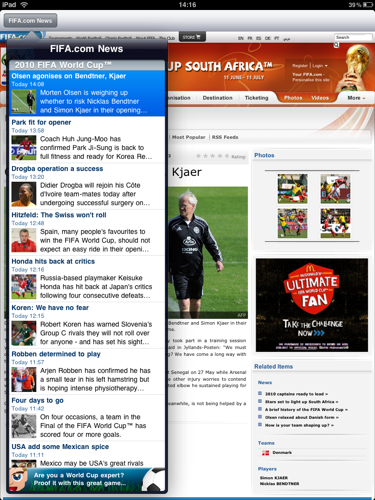 ---

Reg Rating
80%
Platform
iPad only
Price
Free
Download
App Store
More Info
Ernest Otto