This article is more than 1 year old
Mario madness at midnight
No jumping in the queue though
Hundreds of Nintendo enthusiasts gathered at Game on Oxford Street last night, queuing for the midnight release of Super Mario Galaxy 2.
Inside was Charles Martinet, the voice behind Mario, signing new copies of the game and posing for photographs.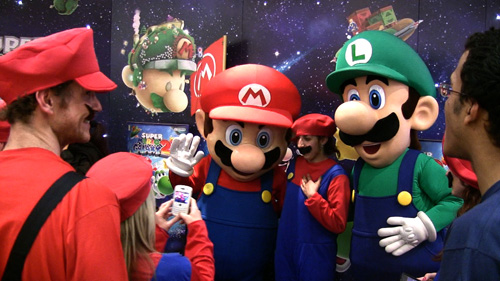 Too many mushrooms? Click the pic for a video clip
Eager fans, many of whom arrived in impressive home made costumes, were offered free pizza while they waited.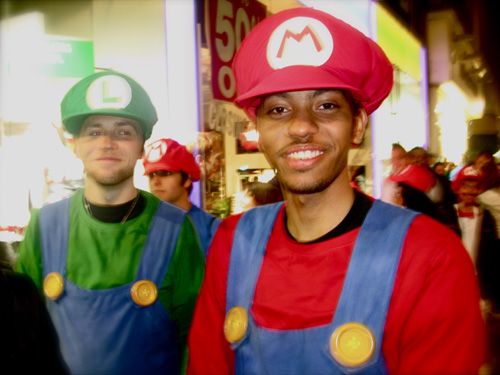 "Thank you, so nice."
Super Mario Galaxy 2 is released in Europe today, only on Nintendo Wii.