Panasonic SC-BT735 Blu-ray home cinema kit
Slim stylish AV combo, anyone?
---
There's no doubting Panasonic's Blu-ray credentials. From the steel-blue colour scheme of The Dark Knight to the sun-scorched landscape of No Country for Old Men and the bold hues of 2009's Star Trek reboot, the player's HD visuals have sumptuous levels of detail, crispy contrast and faithful flesh tones. That said, I had to boost my plasma's brightness as the player's output looked relatively dark.

Thumb-friendly remote
One of Blu-ray's benefits its sound quality, however, the SC-BT725's stereo pair is a touch on the frail side. It can't quite enliven the busiest film soundtracks, such as Star Trek, with the zest achieved by more substantial speakers. Bombastic action scenes are a stretch for the subwoofer, too. It does mid level bass suitably well, but doesn't plumb the floorboard-bothering depths of more sturdy subs. At least the neighbours will be grateful.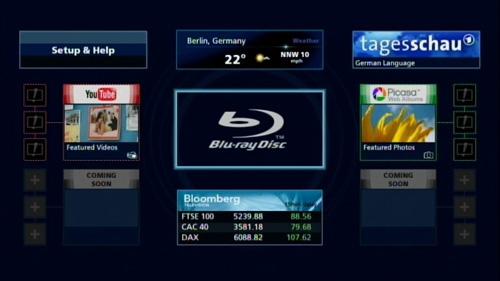 VieraCast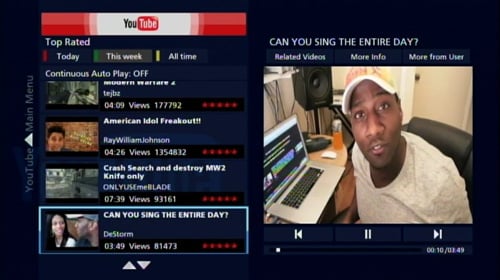 YouTube
With the moody and sparse soundscape of The Road in DTS-HD Master Audio the system works effectively. Vocals are legible and clear-cut throughout and it's worth playing with the four preset EQ modes to make things more full-blooded. The Heavy option does what it says, especially during blockbuster movies, but it can make music too woolly, so I toggled between Clear or even Flat for that. Alas, there are no customisable EQ settings.