An Ubuntu-based Linux distro identical in look and feel to Microsoft's Windows XP's been updated.
Ylmf OS 3.0 has been released from a Chinese software maker with the familiar Luna theme found in Microsoft's Windows 7 and Windows Vista predecessor.
The Linux distro has been updated to Ubuntu 10.04, released in April, and packs OpenOffice 3.2, SMPlayer, Audacious music player, Firefox, and the familiar Windows XP look.
Other features include version 2.6.32-22.33 of the kernel.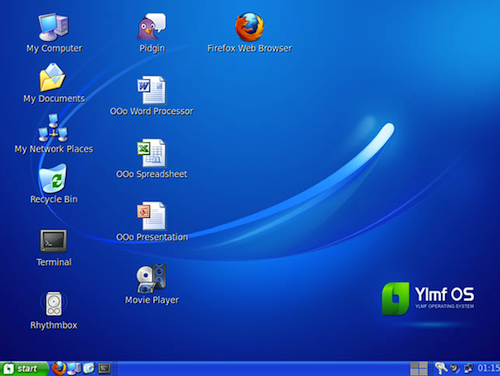 Not Windows XP
News of the distro leaked in December last year, but in January Microsoft said it had no plans to take legal action against Ylmf's creator. Not that imitators always get away with it: Chinese authorities successfully prosecuted the creators of China's most popular pirated edition of Windows XP, Tomato Garden Windows xp, in 2009. The Tomato-Garden duo got four years in jail and a $147,000 fine.
Microsoft is reported to have said it would not take action because the distro was based on Linux.
Similar topics