MS names 'Natal'... Kinect
Kinetic, connect - geddit??!??
---
It's official: Microsoft's 'Project Natal' will come to market as the Kinect.
Thought perhaps PS3 fanboys will now start to call it the 'kinell.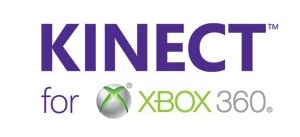 Kinect's branding was unveiled last night at a glitzy do ahead of this week's E3 show, the games industry's chief knees-up - and, indeed, Kinect's formal launch this evening, UK time.
Kinect is Microsoft's attempt to emulate the motion-controlled success of Nintendo's Wii. But where both the Wii and Sony's attempt to match it - PlayStation Move, detailed here - centre on a wireless handheld controller, Kinect's sensor bar tracks the player not what he or she is holding.

That will allow games to, say, map the player's physical stance and movements directly onto a character on screen.
Kinect will be on sale by Christmas, Microsoft has said previously. ®