This article is more than 1 year old
Ten Essential... iPad Accessories
Add-ons for the top tablet
Product Round-up The sleek, elegant design of the Apple iPad cries out for a protective case to keep it safe, and Reg Hardware has been absolutely inundated with cases and sleeves in the weeks since the 'magical' gadget's launch.
However, there are a few other handy accessories coming along as well. Apple's trying to corner the market with its own range of add-on, but I've seen some really nice bits of kit from old hands like Belkin and Griffin too, so it's worth looking beyond Apple when you're treating yourself to some new toys.
Apple iPad Dock

You'd think that with prices starting at well over £400 the iPad would include at least a basic dock – but sadly not. I was reluctant to cough up £25 for the Apple dock, but eventually decided it was more convenient than constantly fiddling with the USB charging cable and having the iPad lying flat and taking up desk space all the time. The dock is fairly small, but it's weighty enough to provide a stable base to support the iPad, and perhaps use it as a stand when you're typing on a separate keyboard. It's also got an audio connector so that you can hook it up to a set of speakers.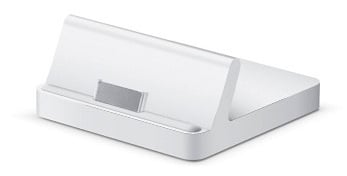 ---
Reg Rating 75%
Price £25
More Info Apple
Apple Wireless Keyboard

I wasn't overly impressed by Apple's combined keyboard-dock unit, so I decided to opt for this Bluetooth wireless keyboard instead. The freedom of wireless Bluetooth connectivity seems more suitable for a portable device such as the iPad, and also allows you to use the iPad with other types of stand, such as the Griffin A-Frame. The compact design complements the iPad very well, but it doesn't have a numeric keypad and might be a bit small for less nimble-fingered users, so some people might prefer a larger keyboard instead.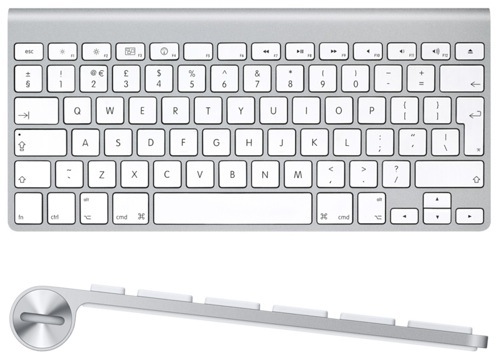 ---
Reg Rating 75%
Price £56
More Info Apple