Ten Essential... iPad Accessories
Add-ons for the top tablet
Griffin PowerJolt Plus

The PowerJolt Plus is the top-of-the-range model in Griffin's range of car-chargers. It plugs into the car's power-socket and provides a 2.1A current to charge up the iPad or an iPhone. As well as the dock connector for the iPad, the PowerJolt Plus also has a 'pass-through' socket that allows you to continue using the car power-socket to charge other devices at the same time. There's also an 'SE' version that has a 60cm cable so that you – or, preferably, a passenger – can hold the iPad comfortably and watch videos in the car while it's charging.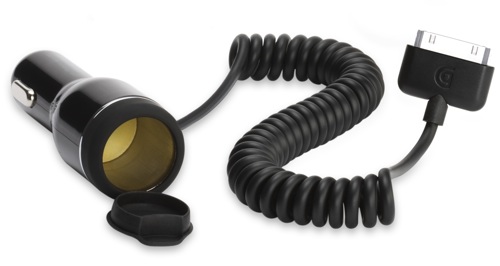 ---
Reg Rating 80%
Price £20
More Info Griffin
Apple iPad Camera Connection Kit

The Camera Connection Kit will be very useful for digital camera owners. It consists of two separate adaptors, each of which plugs into the dock connector on the base of the iPad. The SD Card Reader allows you to insert a memory card and transfer photos straight onto the iPad, where they can be viewed using the built-in Photos app.
The second adaptor is the Camera Connector, which has a USB port that allows you to connect a camera or other devices, such as a mobile phone that has a camera - and, unofficially, it also allows you to connect some USB keyboards as well.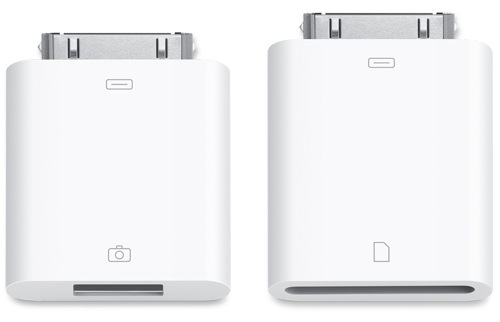 ---
Reg Rating 80%
Price £25
More Info Apple