Apple store flakes after iPhone 4 price reveal
Broken links or error pages? The choice is yours
Apple's UK online store crumpled under a mass of fanbois this morning, which may or may not have been related to its opening up for iPhone 4 pre-orders.
The site posted pricing details for Steve's latest pocket wonder bar earlier and all seemed well - until the rest of the country piled in to check it out.
Earlier this morning some users were getting the pre-order page, but clicking on the link sent them on a fast train to Nowheresville.
By about 10 some users got an all-out error message when they tried to access the UK store, before multiple reloads gave them access to the pre-ordering process.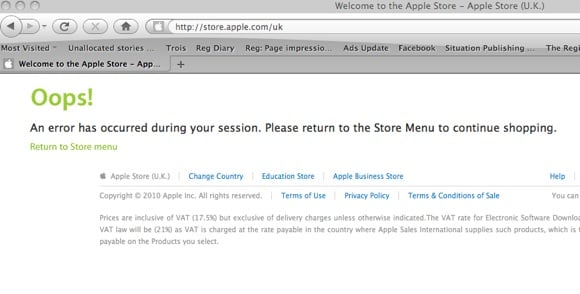 Others were still getting nada, except it looked like this: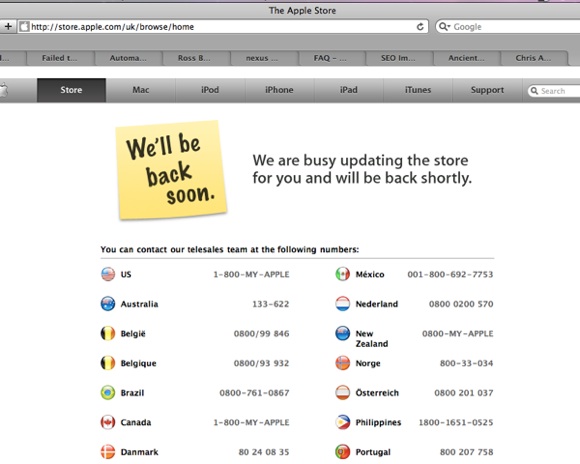 Whether this is all part of Apple's cunning plan to pump up the hype around the launch or simply an inability to scale up for demand peaks is open to debate.
Either way, surely even the most hardened fanboi will eventually get fed up of being either manipulated or simply forced to wait to order the phone of this year's dreams. ®