Toshiba has introduced a netbook with a "full-size" keyboard for mini-laptop owners fed up of tapping away on tiny keys.
The machine is the NB250 and its spec is otherwise netbook standard: 1.66GHz Atom N455 processor, 1GB of DDR 3 memory, 250GB hard drive, 10.1in 1024 x 600 display driven by the integrated GMA 3150 graphics core.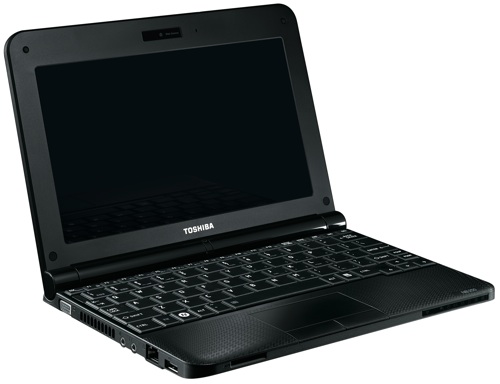 The NB250 is the same physical design as the old, slower NB200, which last year won Reg Hardware's Top Netbook of 2009 award. You can read our NB200 review here.
Toshiba said it will offer the NB250 with a choice of three- or six-cell battery. The netbook weighs in a 1.12kg or 1.33kg depending on which battery option you pick. The six-cell power pack extends at the back, adding a couple of centimetres to the machine's depth.
The Toshiba Mini NB250 will go on sale at the end of June, but Toshiba didn't say how much it'll cost. ®