This article is more than 1 year old
Ancient typewriters reborn as USB keyboards
Your vintage Underwood can upgrade your iPad
The personal computer may have consigned the typewriter to the dustbin of history, but some vintage models are being reborn as USB keyboards.
Jack Zylkin, an enterprising tinkerer and the mind behind USB Typewriter, developed his typewriter conversion system at Philadelphia, Pennsylvania's Hive 76. This self-described "hackerspace" explains itself: "We build things out of bits and atoms, and are a group of hackers/DIY/Makers that tear things apart, and put them together in new ways."
And make them available to others, as well. Zylkin's USB typewriters can be found on the DIY tradinghouse Etsy, which is offering a small collection of old-school typewriters that have been updated by Zylkin's homebrew wizardry to function as USB keyboards for your Mac or PC.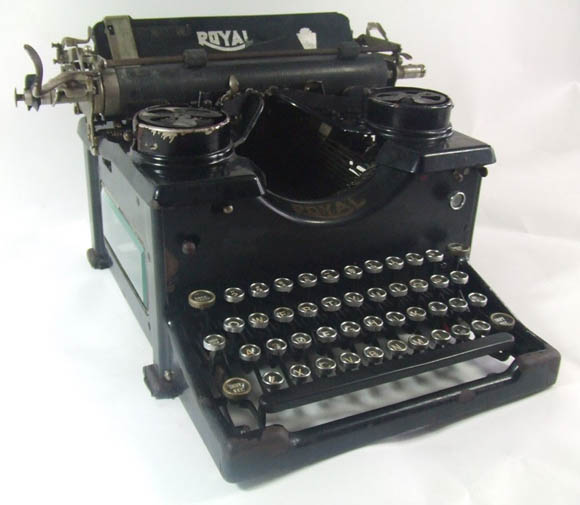 Don't delay — this vintage Royal was available Monday morning on Etsy, but gone by Monday afternoon
"It can also work as an iPad keyboard dock, if you have the correct adapter," says Zylkin, ensuring that even the most cutting-edge kit can go righteously retro for between $400 and $500 dollars, depending upon the typewriter used as the basis of this marvelous steampunk-without-the-punk.
He can also take your own existing typewriter and USBify it for you, if you'd prefer, or sell you a $150 DIY kit, if you're the handy typewriter. ®