Software freetards demand axing of ACTA
Anti-anti-counterfeiting clamour
Richard Stallman and the Free Software Foundation are calling for the rejection of the Anti-Counterfeiting Trade Agreement (ACTA) unless key changes to "protect the public's freedom" are made.
The self-described software freedom activist and FSF president has made a lengthy posting on the FSF site alongside a petition for those singing from the same hymn sheet to sign.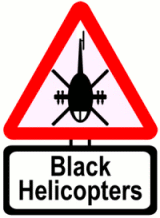 ACTA is a treaty designed to harmonise some countries' intellectual property laws. It is being negotiated by the US, Japan, the European Commission and others outside of the normal international trade bodies the World Trade Organisation (WTO) and the World Intellectual Property Organisation (WIPO).
In his statement Stallman says: "ACTA threatens, in a disguised way, to punish Internet users with disconnection if they are accused of sharing, and requires countries to prohibit software that can break Digital Restrictions Management (DRM), also known as digital handcuffs."
The FSF statement gives backhanded praise to the aim of an earlier effort, the Wellington Declaration published by citizens in New Zealand to condemn ACTA's prohibition of devices that can break digital handcuffs.
Stallman feels the Wellington Declaration avoided a forceful confrontation with "the politicians who seek to impose unjust laws through ACTA".
"Those politicians serve the big music and movie companies. They intend to impose what those companies want - first on 40-odd countries, then on the world. They won't heed civic-minded suggestions offered in a reasonable spirit that assumes their good will; their response to the Wellington Declaration shows that.
"We will have to stop them. To build a movement to stop them, we need to say, 'Join us and fight!'"
The ACTA treaty was aired for the first time in April after more than a year of secret negotiations.
Echoing the freeeeeeedom cries, Stallman says: "When we oppose ACTA, we are not asking our governments for a favour. Defending our freedom is their reason for being, and we demand it by right. We should not 'compromise' by volunteering to cede some of our freedom so that they have less to do." ®