Hybrid CD vinyl unites warring tribes
The feud is finally over
Here's something you don't see very often. Veteran Detroit techno producer Jeff Mills has solved the vinyl or CD conundrum with a new "hybrid" disc that plays in both. It's a five-inch single with a CD stuck on the back.
For younger readers baffled by such arcane technical jargon, allow us to explain.
Music was once sold on read-only memory discs, which required a special player. The newer, thinner "compact discs" were incompatible with the older format, requiring people to buy a new player, and also buy their music all over again. The Jeff Mills release combines both formats - but remember, if you're putting it on a vinyl player, it's shiny side down.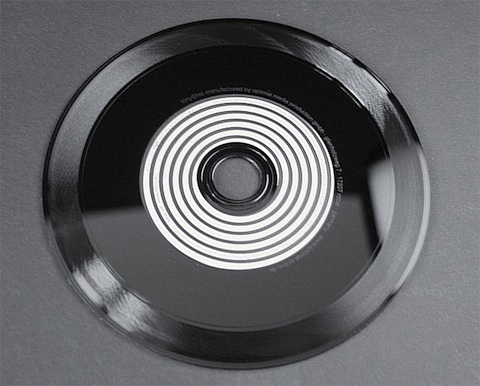 Music once came on read-only memory discs
Apparently the release, available for import on Axis Records, is going for around £30.
While sales of the CD format fall, sales of its predecessor are on the rebound, due to what the Sun calls "trendy indie labels". Indeed - and you can walk out of a Rough Trade shop with a branded Rega P1 turntable for under £200.
No idea what the bit rate is, though. ®