This article is more than 1 year old
Leica M9 rangefinder camera
The money shot
Review For anyone in the business of photography Leica has always been synonymous with photographic excellence and Magnum-style photojournalism. With its M-series, the German manufacturer has, since 1954, produced one of the most iconic and better performing 35mm systems, mastering unparalleled image quality in such inconspicuous and elegant bodies.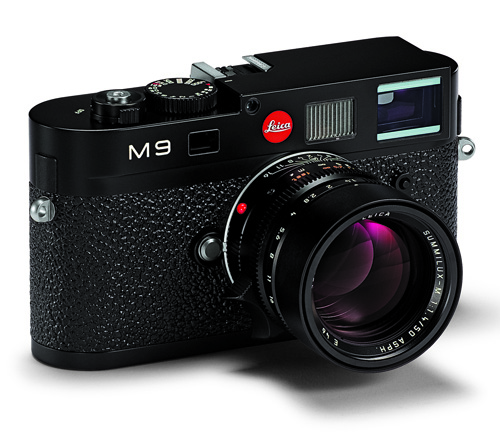 No frills, full-frame finesse: Leica's M9
In 2006 Leica began attempts to bring this classic model into the digital era, but its first revamp, the M8, had serious flaws, since remedied, and its sensor had a 1.33 crop factor. Yet with the M9 it appears Leica has found a true heir to the greatness of its M cameras. Surpassing all expectations, Leica has succeeded in mounting a full frame, 18Mp sensor into the tiny 'M' series body. The staggering body-only price of £5,000 reflects this achievement.
In an era of breathtaking technological innovation, automation and sheer sophistication, the M9 is something of a quiet revolution. Devoid of any feature other than the bare essentials needed to deliver exceptional image quality, the M9 is simply the smallest, lightest 35mm-equivalent full-frame cameras around. The key advantage of this camera is that it is not a reflex but a rangefinder. In an SLR the image is viewed directly "through the lens" thanks to a mirror system. This is necessarily bulky and the clatter of the moving mirror mechanism is noisy too.
A rangefinder focusing mechanism is based on the principle of geometrical triangulation. By overlapping two images of the same subject with the aid of a calibrated wheel, the photographer can achieve the correct focus. In practise, you simply turn the lens until the two images of the target subject become one in the viewfinder. Eliminating the mirror also reduces the distance between the lens and the shutter plane. The result is a smaller and lighter camera with quieter shutter release, reduced vibrations and better optical performance.
If it wasn't for the rear display the M9 could at first glance easily be mistaken for a film camera. The body has a classic, almost retro look made of magnesium alloy and brass. From the moment you hold it in your hand the all-tough metal case gives you the sense of its superior built quality and durability. Despite a lack of a grip the curved sides make it really comfortable to hold while the old-fashioned raised shutter release and shutter release speed dial have natural ergonomics.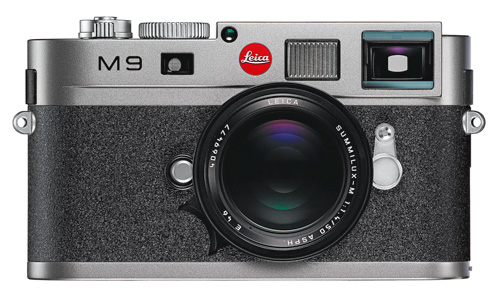 Rangefinder focusing still allows for Interchangeable lenses
The design is simple and functional. At the front of the top plate we find the three windows necessary for the rangefinder focusing system: the distance meter-viewing window, which provides the bright secondary image superimposed in the small metering square in the centre of the frame; the illumination window, which supplies ambient light for the bright-line frames indicating the viewing area of each separate lens and the viewfinder window, which provides the main image.