Apple Mac Mini 2010
Makes other SFF PCs look like towers
Review I'll admit up front that I've always liked the Mac Mini. I used one as my main office computer for a couple of years before retiring it to my living room where it's hooked up to my HD TV and makes a terrific little media centre.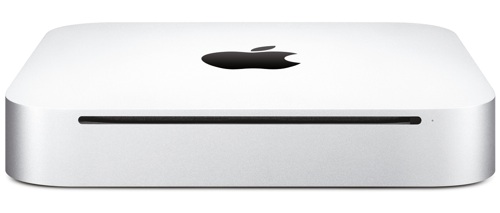 Apple's Mac Mini: the new Apple TV?
So I was delighted to see that the new model not only sports an even sleeker, more compact, more living room-friendly design but also leads the way by being the first Apple computer ever to include an HDMI port.
And the new Mini now sports the same brushed metal design as the rest of the Mac range - and, perhaps not coincidentally, especially given the addition of HDMI, the Apple TV.
It's actually a little wider than previous models, measuring 197mm wide and deep, compared to 165mm for the one in my front room. However, they've shaved almost 20mm off the height of the unit, bringing it down from 55mm to a svelte 36mm.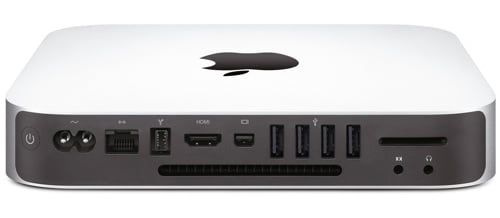 Now with HDMI and SD Card support
The reduction in size is even more impressive when you realise that Apple has managed to squeeze the AC adaptor inside the box too. The Mini does now get warm when it's running, but you can still lay your hand on it without any discomfort. The only noticeable noise comes from the occasional whirring of the on-board DVD drive.