A hi-res mobile phone image of a man handling stolen watches gave forensic coppers the evidence needed to get the villain sent down yesterday.
The quality of the image on Stephen Taylor's Sony Ericsson W995 was sufficient for a forensic image specialist to get an enhanced picture of Taylor's palm print.
The match was enough to lead Taylor to plead guilty to handling stolen goods. He was sentenced to 10 months in prison at Manchester Minshull Street Court Crown.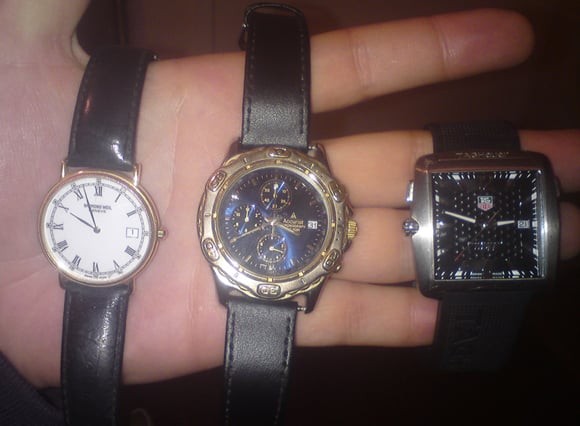 The incriminating snap
The rare watches had been stolen at 2am on 12 April 2010 when robbers broke into a house on Mottram Old Road, Stalybridge. A 17-year-old girl was assaulted during the incident. Taylor, 29, of Stalybridge, Manchester, was arrested as part of the subsequent investigation.
Taylor's Sony Ericsson W995 was seized and examined. Pictures of the watches stolen in the raid were found on his phone, which has a high quality camera. The image was downloaded and taken to Greater Manchester Police's Forensic Services Branch, where an expert flipped and enhanced the picture. This was given to a Fingerprint Officer, who was able to zoom in on the ridge details of the hand holding the watches. It was found to match Taylor's palm print.
This is the first time Greater Manchester Police have been able to match fingerprint detail of a suspect to an image taken on a mobile phone in such a way. It took less than an hour to match the photo to Taylor from when work began to enhance and flip it.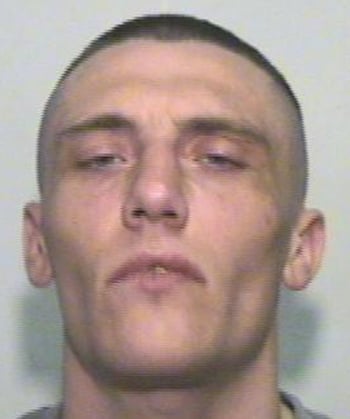 Police photo of Stephen Taylor
Detective Constable Pete Slater, of Ashton CID, said: "While there is absolutely no evidence to suggest Taylor was involved in the robbery, clearly he has at some point been in possession of the stolen items, which in itself is still a serious offence.
"A young girl was attacked and left very upset as a result of this experience which aggravates the seriousness of the offence, which Taylor clearly sought to profit from. This sentence proves we will do all we can to secure convictions against anyone involved in criminality and unfortunately for Taylor he has played a very important role in his own downfall."
Kevin Kershaw, Head of Forensic Identification Services, said: "This was a unique case for GMP and called upon the skills of both Forensic Imaging Specialists and Fingerprint Experts working closely together to provide vital evidence for the investigating detective during the investigation.
"This is an excellent example of how investigators and operational support specialists can find innovative solutions to combating crime in Greater Manchester."
A 24-year-old man has been arrested on suspicion of robbery and bailed until 5 July 2010 pending further inquiries. ®