This article is more than 1 year old
Twitter on a ZX Spectrum
And other wonders from the Vintage Computing Fair
Photo Diary Britain's first Vintage Computing Festival took place over the weekend at Bletchley Park, which was the perfect excuse to visit the National Museum of Computing, a recent addition to the Park site. All three are a tribute to the passion of volunteers – the state has only very recently saw fit to give any money to the historic site, and the Museum is a private venture.
First the Fair.
I hadn't visited Bletchley Park for almost a decade, and it's now almost unrecognisable. Computer enthusiasts always had a weekend presence there, making it a natural focus for something more formal – hence the Museum.
But the spirit of hacking old kit is alive and well. Here's a new use for a ZX Spectrum: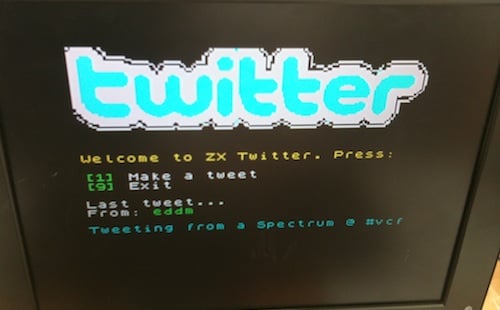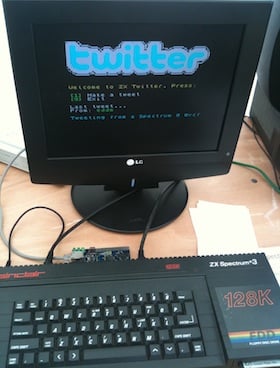 I've obscured the next screenshot, but if you're of a certain age, you'll be able to recognise it right away: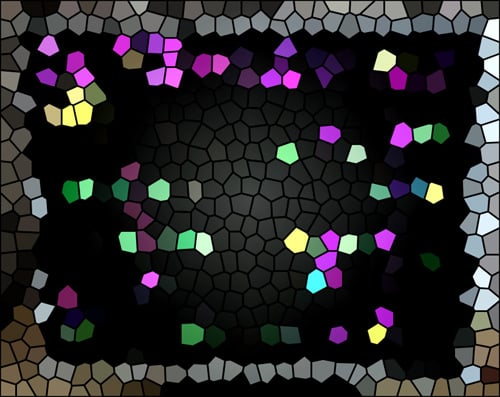 And if you find your fingers involuntarily tapping out C Scramble:... then you'll not need the next picture: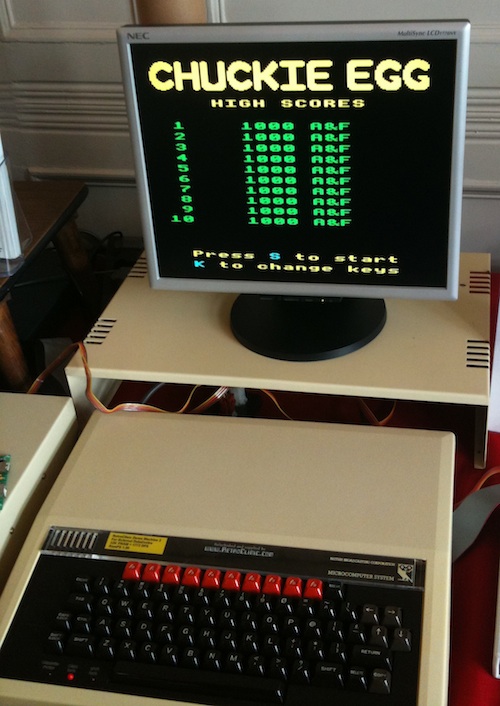 More here if you're feeling nostalgic.
Not all micros were successful. I believe this was a relative of the TRS-80, but never a hit here. The box captures it all, though: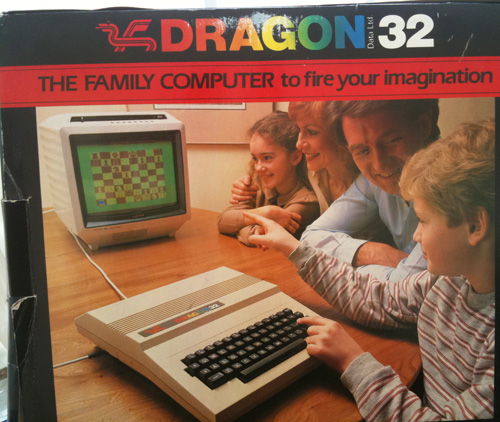 Computers for hobbyists go way back, pre-dating digital. Here's HeathKit's Educational Analog Computer: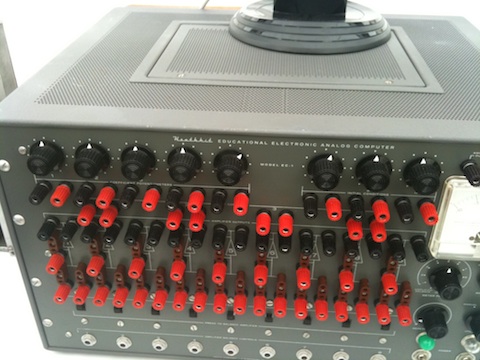 Most of the 8-bits I saw were cleverly modded, many had SD card expansion added: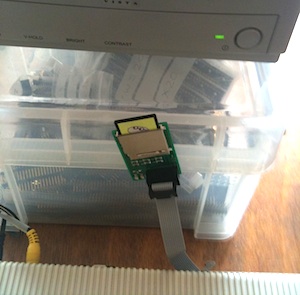 Back then, the disk drive cost a lot more than the computer, and the printer even more: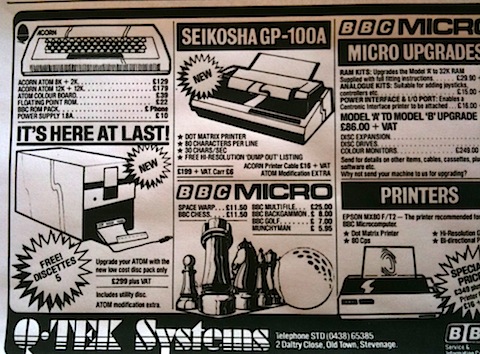 But around the Xmas 1980, here's what we thought the 21st Century would look like, quite fabulous: