Any old iron
It's a PDP-8. There's at least one PDP-11 in the main Museum – that one belonged to UK Air Traffic Control, and the operator consoles are nicely preserved: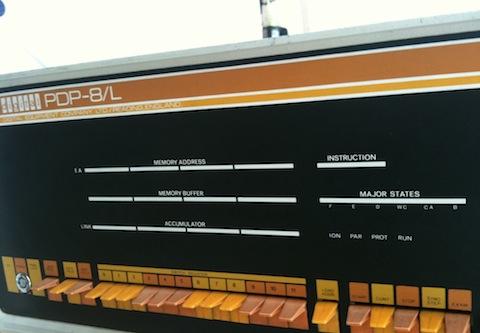 Cray and IBM kit complete with a fully working Teletype. This was lovingly restored: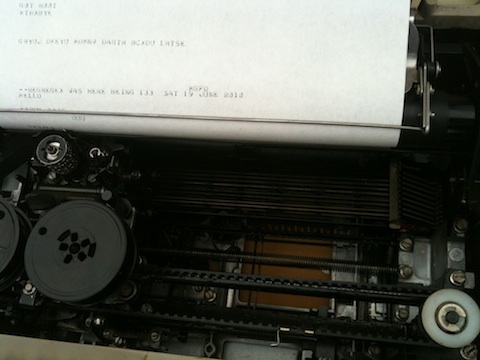 Note the splendid keys: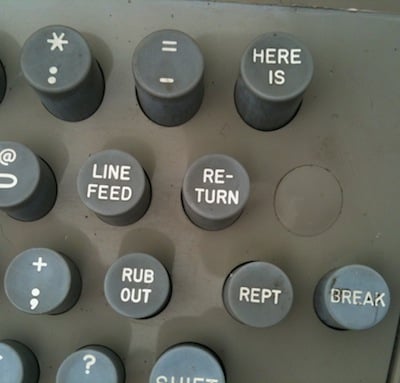 The "HERE IS" key was used to alert another Teletype that it was awake. Of course, we wouldn't have the Alt if it hadn't been for Teletypes, and where would we be without the Alt key? Here's El Reg running on some decent, recent Amiga hardware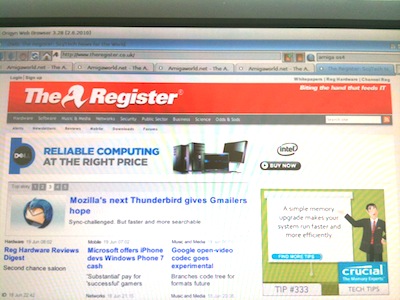 You could see AmigaOS running on Atom netbooks too. ACPI power management is on its way.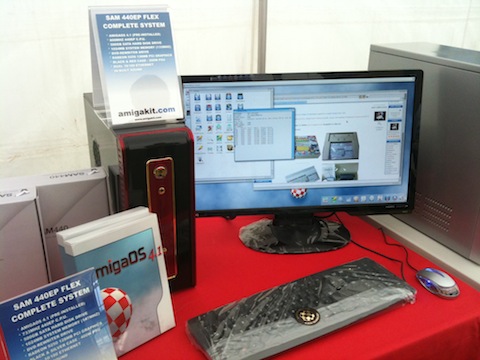 Fittingly, there's a strong ICL presence at the National Computing Museum itself. I thought this was a quite fantastic logo for the company's mainframe: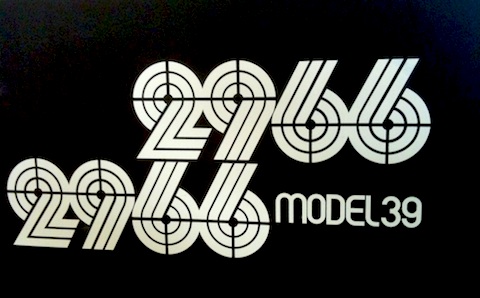 It's another example of volunteers devoting a lot of their time to restoration.
The weekend's events included a talk and concert by OMD, and talks by Acorn and ARM designer Sophie Wilson, and restorer of the Colossus, Tony Sale.
The National Museum of Computing shows what can be achieved with enthusiasm and dedication. It's nothing short of a scandal that while millions were spent on public relations consultants, or huge white elephants of arts centres, no money could be found for preserving the UK's computing history.
Or perhaps it's a blessing in disguise. It's better placed to survive the cuts, it's better to have knowledgeable enthusiasts in charge, rather than some leisure marketing consultant, and funds go on valuable exhibits, not funding applications.
Even without the Model Railway, it's a grand day out.®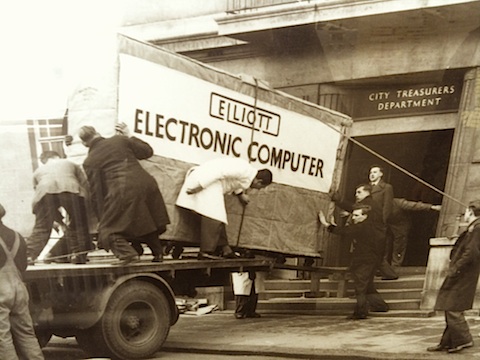 Similar topics