Red Dead Redemption DLC out today
'Yew killed mah pah'
---
Rockstar Games' Red Dead Redemption gets its first downloadable content add-on today.
The new levels, together called Outlaws to the End, will be availabe for both the Xbox 360 and PS3 versions of the game - reviewed here. The download comes over Xbox Live and the PlayStation Network (PSN).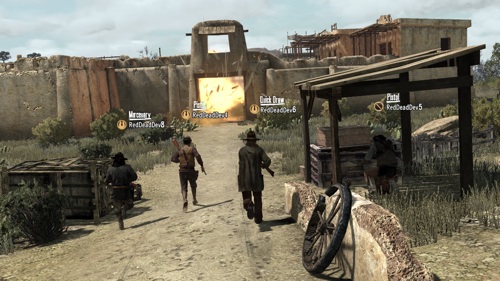 Networking is key: Outlaws to the End has been designed for co-operative multi-player action.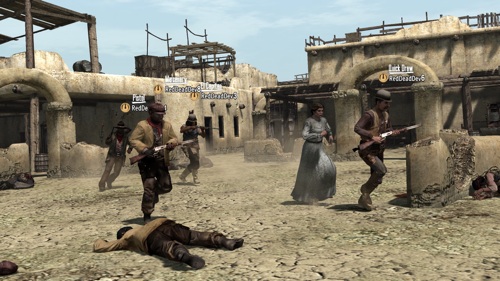 In one level, The Kidnapped Girl, another gang has taken over Fort Mercer, and they're holding a farmer's daughter hostage. You and your fellow players will need to charge the fort and eliminate the gang with all firepower necessary – then fend off enemy reinforcements as you transport the girl by stagecoach safely to her home at Ridgewood Farm.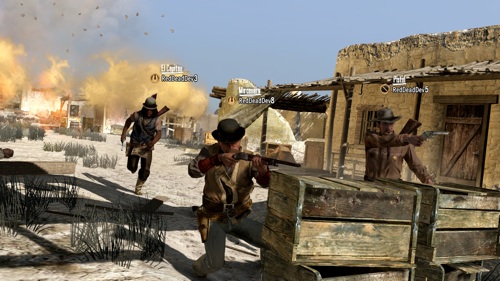 You'll get the general gist from the screenshots.
Yee-har, etc, etc. ®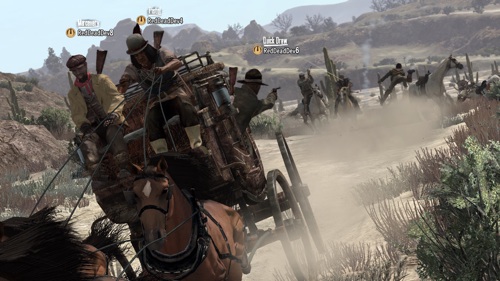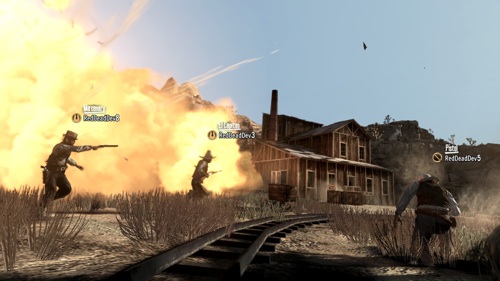 Similar topics
Broader topics