DIY vehicle fixers' favourite Haynes has added a new title to its roster of vintage aircraft guides: the Avro Vulcan Owners' Workshop Manual.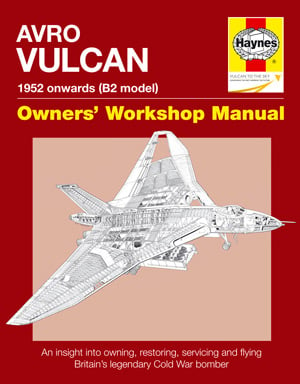 The blurb explains: "The awesome Avro Vulcan is an enduring image of the Cold War era when the world stood on the brink of nuclear annihilation. For many years the RAF's delta-wing jet bomber was the cornerstone of Britain's nuclear deterrent.
"In the Avro Vulcan Manual you can read all about the Vulcan's operational history and take a close-up look at its complex construction. Discover what it was like to fly the mighty V- bomber during the Cold War, including the legendary long range 'Black Buck' missions in the Falklands War."
The book centres around the restoration and return to flight of the Vulcan to the Sky Trust's XH558. To mark the book's launch, Haynes snapped the aircraft's crew chief, Kev "Taff" Stone, giving her the once over this week, suitably armed: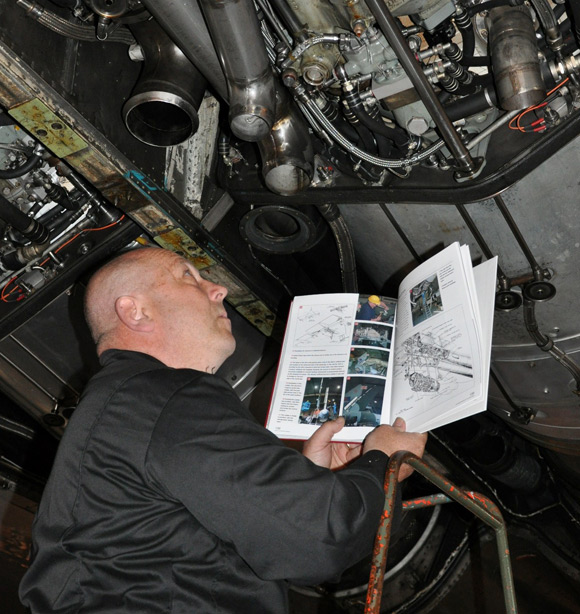 The Avro Vulcan joins the Supermarine Spitfire, Avro Lancaster, Messerschmitt Bf109 and De Havilland Tiger Moth in Haynes' flying catalogue. They'll soon be joined by the Aérospatiale-BAC Concorde, Hawker Hurricane and North American P-51 Mustang, should you be planning an imminent rebuild of any of these.
The Avro Vulcan Owners' Workshop Manual costs £19.99, and is available right here. ®