Production problems push back white iPhone 4 release
Harder to make than expected, says Apple
---
Apple has put back the release of the white iPhone 4 by a month or more.
It claimed that making these boys had "proven more challenging to manufacture than expected". The upshot: they won't be out until "the second half of July".
Apple's iPhone 4 went on sale this morning, though some people who ordered the handset in advance have already received theirs.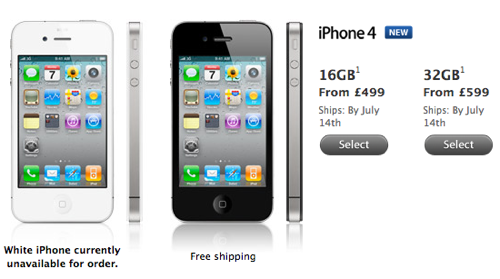 The phone was offered for pre-order last week, but at the time only the black model was made available. As the pre-order unit allocation was quickly used up, the suggested ship date slipped from 24 June to early July and is now pegged at 14 July, according to the UK Apple Store.
"White iPhone currently unavailable for order," is all it says about that model.
If you want an 8GB iPhone 3GS, you can have one immediately. ®