This article is more than 1 year old
Samsung UE40C7000
Great telly - that also does 3D
Review Samsung has gone seriously gung-ho for 3D. It was the first company to ship a 3D TV in the UK – I even know someone who's bought one – and it has released no less than three separate ranges that include both plasma and LCD models. The most affordable model is the 40in C7000, which costs about £1800.
The C7000 is striking to look at even before you turn it on. The glass-trimmed display panel is a mere 26mm thick and mounted atop a shiny four-legged stand that looks like a Cylon mothership. Turn it on and the LED backlighting produces a bright, vibrant 2D image that is almost worth the asking price by itself.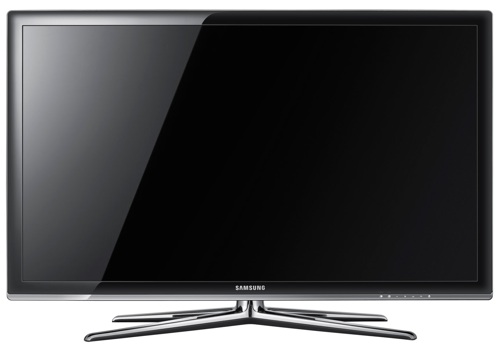 Watching a 3D film such as Cloudy with a Chance of Meatballs just adds to the fun, creating a real sense of in-your-face 3D movement. Another surprise was the 2D-to-3D conversion option, which is obviously not as good as genuine 3D content, but can be quite effective, particularly on close-up shots of sporting action.
Samsung has crammed plenty of other features into the C7000 as well, including a Freeview HD tuner, a 20W speaker system that produces a respectable sound, and internet connectivity for sites such as YouTube - but not the BBC iPlayer, as it claims on the website.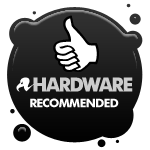 There's a stinger in the tail, though: the price doesn't include any 3D glasses. You'll have to stump up another £150 for Samsung's 3D Starter Kit, which includes two pairs of glasses and a 3D Blu-ray of Monsters Vs Aliens.
Verdict
A striking HD TV even judged solely on its 2D merits, but it's a shame the pricey 3D active-shutter glasses aren't included. ®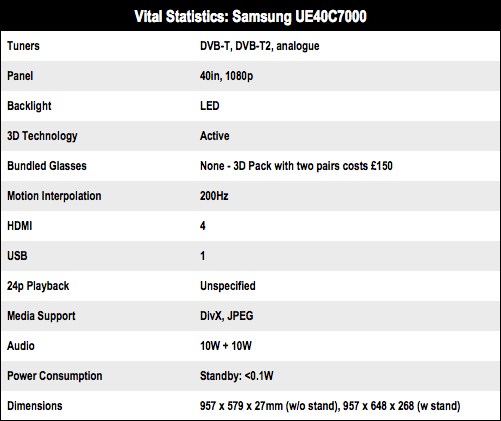 Next: Sony Bravia KDL-HX803

Samsung UE40C7000
Striking 2D HD TV with some very impressive 3D features too.