Horse-headed human trots through Street View
Amazing equihominid hybrid wows internetosphere
---
The BBC has been getting a good few hits today as a result of its "horse-boy" revelation, the amazing tale of a horse-human hybrid spotted trotting through Street View in Aberdeen: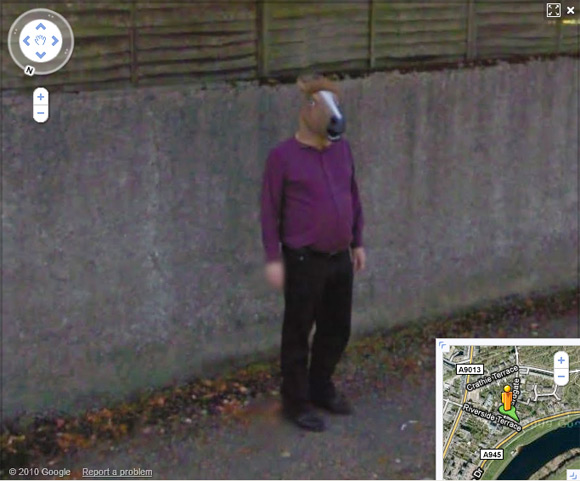 Horse boy has reportedly been spotted in the real world as far away as Germany and Norway, according to Beeb readers. In which case, the old timer responsible must be capable of a bit of a gallop, despite his apparently advanced years.
Here he is preparing to confront the Street View spymobile: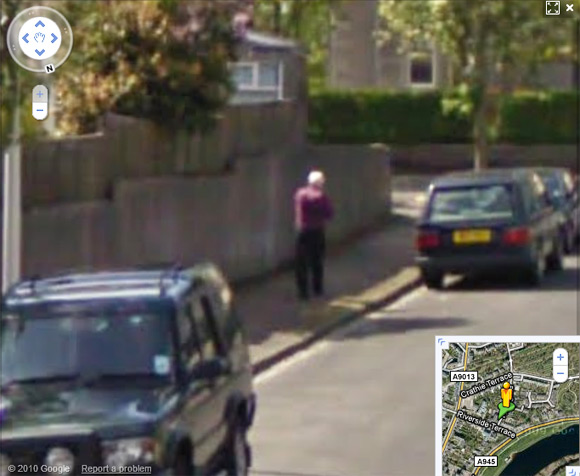 Well, it's a good effort we reckon. Perhaps horse-geezer might consider joining forces with the Viking frogmen, the better to intimidate Google's Orwellian black Opels. ®
Bootnote
Thanks to all of you who flagged this one up.