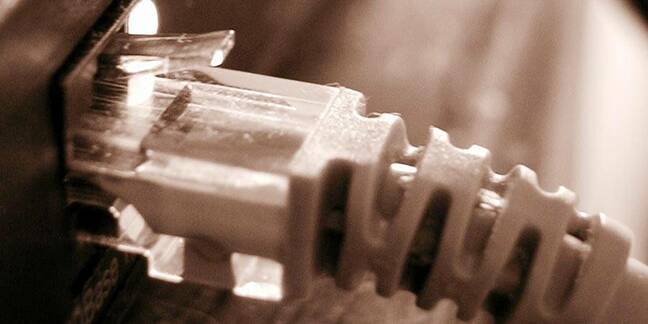 Sysadmin Blog I pride myself on my depth of knowledge. I read quickly, and I read profusely. I study everything from medicine to technology, physics to music. For reasons that are likely part genetic, part neurotic hangover from my upbringing, I have an irresistible requirement to learn and understand everything.
So how exactly did I miss the existence of something as useful as role and policy based management for Unix? It's the equivalent of being a soldier and not knowing that you can buy rifles with magazines. It might be understandable if you don't work with Unix anything, but I use various flavours of Unix descendants every single day.
Previous articles covered things like lights out management and remote access. Technological topics with a defined "this is how it works" and "if you push these buttons X does Y." The current articles, "why group policy matters," are less about a given technology and more a discussion about different approaches to systems management.
It basically boils down to "the field we work in so unbelievably enormous it is not possible to know everything there is to know about IT."
In the nineties, I would have very easily put my foot down and said that X was the One True Approach to computing. Y was inherently evil, and anyone who ever did, bought, considered or implemented whatever the Y of the day was should most certainly be branded a fool for all time. I'm not talking here about the vast majority of computer users who simply use the things and get on with their lives. I'm talking about fanatics.
Once I was a technology fanatic. Technology attracts people who prefer to spend their time thinking, philosophising and inventing; exactly the sort of people who might have difficulty growing out of that fanaticism.
The first moment we got our hands on an iPad, an Android phone or Windows 7, every one of us had a good long nerdgasm. We took the new technology for a spin; saw what was cool - and what was not. For all but the most jaded among us, there was a brief moment of "ooooo" before preconceptions and prejudice settled in and we returned to doing things exactly how we did them before.
So it was when I got a chance to play with some of the cool group policy technologies for Unix operating systems. I want to say that I have put away childish things like nerdrage wars and technological predjudice, but the 12-year-old technonerd fanatic in me is at the back of my head screaming that point and click administration of Unix is fundamentally wrong. The supposedly grown-up adult version of me looks at this stuff and thinks about how much easier this will make my life: all the new projects I will be able to undertake, the time and money it will save.
As a technonerd, even though I like to think I have moved past my fanaticism stage, I still suffer from a debilitating disease that strikes many of our kind down: arrogance. My compulsive need to learn everything means I know more about a vast array of topics than most people probably should. A talent for solving unusual technological problems, as well as a knack for MacGyvering everything in existence turns that knowledge into arrogance. A good strong dose of humility periodically can be nothing but a good thing.
So please take the following advice in context. If I have learned anything from the first half of my GPO research project, it's to not assume you know everything. Maybe you once knew everything, but things change. More importantly, with a field as vast (and growing) as IT, there is no possible way to know everything that is out there.
Sponsored: How to simplify data protection on Amazon Web Services