This article is more than 1 year old
Nokia loses top tech brain
Psion legend joins TomTom
Exclusive One of Britain's top technologists is leaving Nokia. Charles Davies, Psion's first employee in 1981, became MD of Psion Computer before leaving to join Symbian as CTO in 2003. Since Nokia acquired the Symbian staff two years ago, he was heading up the strategy and architecture team for Nokia R&D.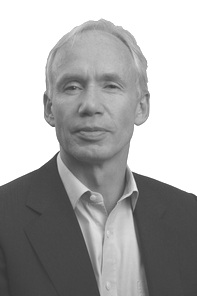 A plasma physics PhD, Davies was involved in many of the milestones achieved by Britain's last computer company. Psion created its own silicon and pioneered popular mobile innovations such as flash memory to market. He stayed with the company after Psion withdrew from the consumer market in 2001, working on a partnership with Nokia to create communicators, PDAs and messaging software that never bore fruit - although the UI intended for those devices (Hildon) later appeared in Nokia's widescreen phones, and its Linux tablet.
His new destination is another home for the Psion diaspora, TomTom. TomTom's phenomenal rise from software company to consumer hardware was piloted by former colleague, Psion silicon architect and former CTO Mark Gretton (interviewed here). Another senior Psion hardware guy, Ken McAlpine, joined TomTom two years ago, after a few years as Apple's head of engineering in Cupertino.
TomTom confirmed the appointment and said more details will follow.
The fate of the 200-strong team that Davies led isn't clear. Nokia recently reorganised for the second time in six months, losing the just-appointed phone boss Rick Simonson and appointing a new CTO, Rich Green from Sun Microsystems.
The cerebral Davies gave us an hour of valuable insight into the history of Psion three years ago - but in one of those mortifying moments for a journalist, the primary recording device we were using and the backup both failed.
Neither was running Epoc. ®