Olympus PEN E-P2 Micro Four-Thirds camera
Optical extras
The Digital Zuiko 14-42mm F3.5-5.6 ED produces bright and crispy images with very little distortion or chromatic aberration. The thing I could not get used to though is the annoying lens lock and unlock mechanism. With the zoom lens you need to unlock and extend the barrel before you can use it. It does not take long but it is a tedious and seems an unnecessary step.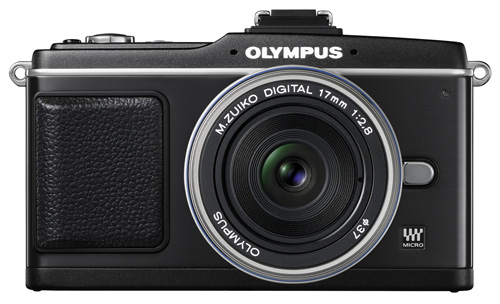 Pricey, but certainly very capable
Relying on the tested 12.3Mp Live MOS sensor and powerful in-camera image stabilisation, the Olympus E-P2 delivered great quality pictures even at high ISO. Noise is practically missing from ISO 100-800 and very acceptable at ISO 1600. At the fastest speeds of ISO 3200 and 6400 images become much fuzzier and chromatic distortion creeps in but they are still well within the tolerable margins for this class of camera. Colour and tonal reproduction lives up to the E-P1 high benchmark turning out vibrant, punchy, well saturated pictures with lots of nicely resolved details.
Verdict
The E-P2 is a great and versatile little camera, if a touch expensive. Olympus was fast to act on the concerns raised by the release of the E-P1 and the result is a much better camera than the original digital PEN ever was. Having addressed some if not all the main issues afflicting the E-P1, this new PEN can be a real alternative to a conventional DSLR. ®
Catherine Monfils is a professional photographer specialising in portraiture, lifestyle and fashion.
More Camera Reviews…

Leica
M9
Samsung
NX10
Canon
Powershot G11
Panasonic
Lumix
DMC-GH1

Olympus PEN E-P2 Micro Four-Thirds camera
Stylish Micro Four-Thirds camera with useful articulating viewfinder attachment.
Price:
With VF-2 and 14-42mm lens kit (£899), body-only with VF-2 (£849), 17mm pancake lens (£290) RRP