Review Wine, the project that lets Linux users run Windows apps within Linux, has released a major update that fixes a number of bugs and includes 64-bit support.
Wine 1.2 includes a new set of icons, a number of fixes for video rendering – improving Windows gaming – and better font anti-aliasing and handling of desktop link files.
Wine has always been a controversial app in the Linux community with purists claiming Wine is exactly what Linux doesn't need – a Windows crutch that just undermines claims that Linux can do anything Windows can do. Rather than relying on Wine, the argument goes, Linux users should concentrate on improving the Linux apps that cover the same territory.
While there's some merit to that argument, there are also some Windows apps that simply don't have any Linux equivalent. If you need such an app, Wine might be able to spare you the pain of dual booting, but it's getting increasingly difficult to find Windows apps that lack a Linux counterpart.
Testing Wine, it was quickly apparent that – while Wine's range of supported Windows apps has been improved – there is considerably less need for Wine now than when it first appeared on the scene years ago.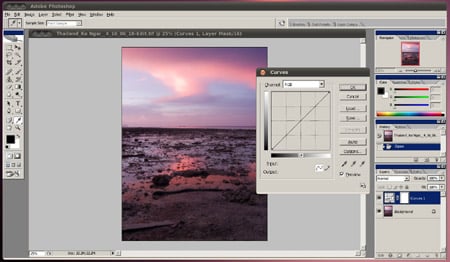 Mixed fortunes for Photoshop CS users in Wine
One of the more popular apps to run under Wine is Adobe's Photoshop image editor. I was able to install and run Photoshop CS2 without any issues and the performance was perfectly acceptable. Photoshop's secondary apps – like Adobe Bridge and ImageReady – did not fare so well. Bridge would open, but then crash thanks to an error. ImageReady would not even open.
But given that Photoshop CS2 is over five years old, and looking a bit long in the tooth at this point, it's probably not high on the list of things Linux users are missing. In fact, Photoshop CS2 has little that you won't find in native Linux apps like GIMP or Inkscape.
The current version of Photoshop is CS5 and it does have a few things that GIMP doesn't, but CS5 won't install under Wine – even CS3 is a lost cause. If you really need the latest and greatest from Adobe, the truth is you're better off dual booting Windows.
Similar topics