This article is more than 1 year old
Ten Essential... Travel Speakers
The acme of alfresco audio

Devotec Solar Sound 2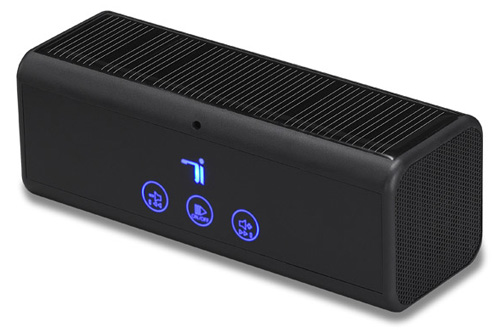 A bit of an exclusive here, as I managed to snag one of the first Bluetooth-connected Solar Sounds 2s to arrive in the UK. The SS2 not only does away with the need for cables but for a physical power source too: the rechargeable power pack can be juiced up using the solar panel on top of the unit - or via USB - making it perfect for outdoor use on your summer hols.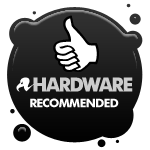 Besides working as a speaker, the SS2 also functions as a hands-free speakerphone and you can hook it up a fully fledged hi-fi or larger set of powered speakers via the 3.5mm audio-out socket. If you want to connect it to a non-Bluetooth device, that's not a problem - you get a 3.5mm audio-in socket too.
The rechargeable battery is rated at 1600mAh which should give you 12 hours of wireless playback or 36 hours from a cabled music source. The two 2W speakers at either end of the unit won't bring the roof down but the sound is clear, crisp and well balanced and in-coming calls come across loud and clear. At 165 x 55 x 55mm and weighing 280g this versatile little box of tricks is well worth the money.
Reg Rating 90%
Price £70
More Info Devotec

Altec Lansing iMT237 Orbit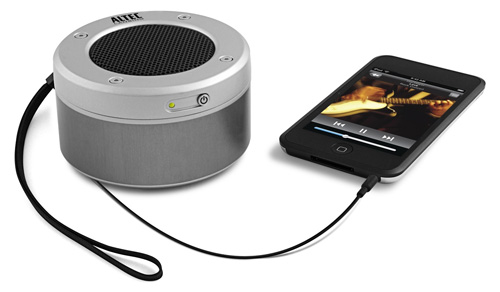 The squat circular Orbit is a classic bit of Altec design complete with fake Allen screws. Thankfully the build quality lives up to the industrial design. I especially like the stiff metal grille that covers the single speaker.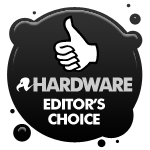 For something no bigger than the lower half a coffee mug, the Orbit produces an absolutely superb sound. Bass and definition and both top rate, and the unit projects a soundscape beyond anything something this small should be capable of. A 200mm audio cable coils around the bottom of the unit, which also has handy snap-in receptacle for the 3.5mm jack. Unscrew the bottom part of the cable tidy and find the bay for three AAA batteries which should be good for 24 hours of music play.
Though the Orbit carries an RRP of £30, at the time of writing at least one online retailer is selling it for half that which makes it a bargain. My advice: buy two and a 3.5mm splitter.