I like shiny new things as much as anyone, and nothing is shinier than a New Idea: a clever new way of doing something. But I knew that the industry really wasn't very good at preserving the best of what it does. A lot of good ideas were lost into folklore. We had Java instead of Smalltalk. We had file systems with Extended Attributes, instead of real databases such as Pick and the AS/400. HTML most definitely wasn't SGML – and the hyperlinks only went in one direction.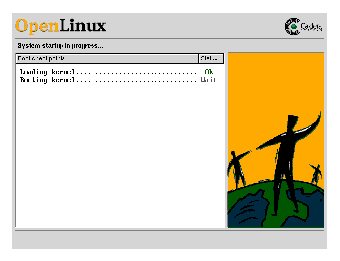 It did seem amazing at the time, honest
And with Linux, specifically, apart from a lot of people who were talking a lot of self-evident baloney (Maslow's pyramid of needs, or comparing it to the development of the scientific method).
And there seemed to be a lot of people quite happy simply being there. They weren't driven by the bloody-minded impulse to believe that the way things are done is crap, and to do things a new way. A few years earlier I'd been a professional programmer and seen the industry do the same thing: every computer company had its own Unix [#], and many of them added minicomputer features as they fought the Unix Wars, forking, reunifying... until NT had the field to itself.
Was Unix itself just a cargo cult, a religion where pilgrims had to re-implement everything over and over again? I put such thoughts to one side, and reminded myself of the economics.
Well, dear reader - how wrong can you possibly be?
It just didn't happen and today Linux's share of desktops is a rounding error. It's almost too small to count. I think you'll know the reasons why, and I won't go over them. But foremost is one that isn't mentioned very much.
Dreaming things better
In the IT industry we spend a lot of time engaged in wishful thinking, and ignoring the reasons people give the benefit of the doubt and their dollars to incumbents. A new product really has to be several powers better than what the incumbent offers. Phone calls are now really free, but the phone companies are still here. The surge of Linux was powered by some pretty strange notions and not enough on real advantages for users.
It's easy now with the benefit of hindsight to predict that Microsoft would go on and on, surviving even Vista (and even Vista Plus) because the investment companies had made was so great. It could put bodies on the ground, generally technically excellent people to fix things. And it was offering real value for money with SQL Server.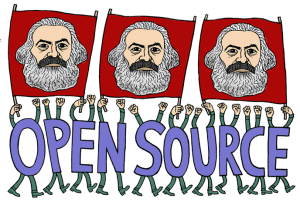 We thought India and China would rise up and join the "movement", but guess what? They too saw computers as a means to an end. Many realised that time spent using Windows (or more specifically say, Illustrator or Outlook) endowed them with a transferable skill that could be used profitably. They had a choice, they wanted to have the same opportunities we do, and they didn't want a charity cast-off. The baloney about joining a new social movement (or revolution!) based on opposition to all known intellectual property was a colossal, patronising mistake.
Then last Autumn I had a chance to take stock. Or rather I invented one for myself.
Similar topics