Updated The BBC Television Centre stock photo saga has taken a new, dramatic twist this morning, with the news that the Press Association has been called in to provide the definitive snap of Auntie's own building.
On Tuesday, this piece by business editor Robert Peston was illustrated with a stock photo from Getty Images, something which raised a few eyebrows: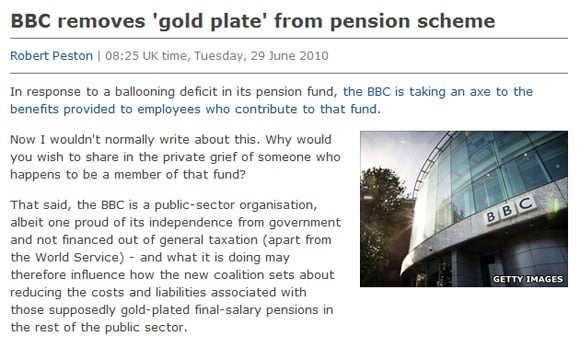 We suggested the Corporation could quite easily have sent the teaboy outside with an iPhone, which - to its credit - it duly did: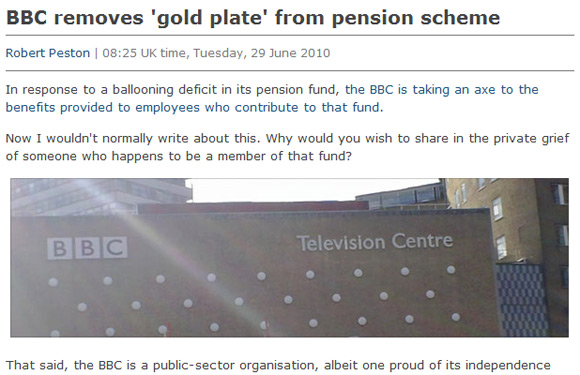 Sorted, or so we thought. However, someone has now decided that the poor lad just isn't up to the job, and it's time to splash some cash on a proper snap: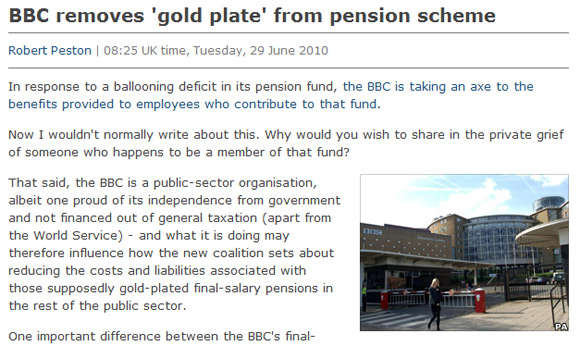 Marvellous. We look forward to Robert Peston's in-depth analysis of the debacle in due course, complete with a specially-commissioned Magnum portrait of Television Centre. ®
Update
The tension here at Vulture Central is almost unbearable. The BBC has now changed the image again, to another snap from Getty Images: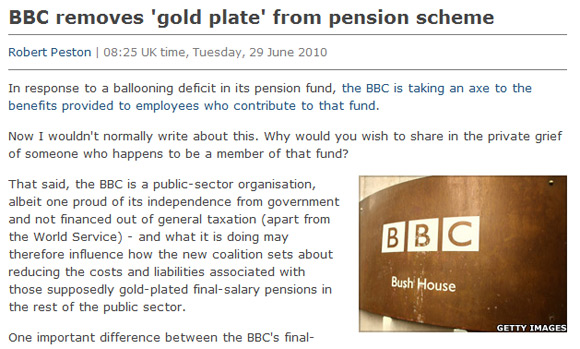 Good stuff. We reckon the Beeb has decided to run with the Pestogate image scandal, and have a bit of fun. Well, we hope that's the case, because if not, we dread to think how much manpower is as we speak deployed in sourcing stock photos of the Corp's own buildings.