Beeb reinstates teaboy in Pestogate scandal
Auntie gives El Reg a two-finger salute
---
Its fair play to the Beeb this morning as it appears to have brought the Pestogate image scandal to an end by giving El Reg a two-finger salute*: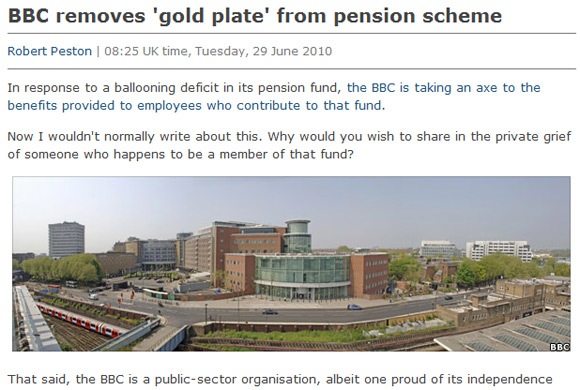 Splendid. That's a BBC photo of a BBC building all right, and here for the record are some other photos of BBC buildings not by the BBC, with the exception of the second one, which was taken by the Television Centre teaboy on an iPhone.
The original snap on Robert Peston's article on Tuesday: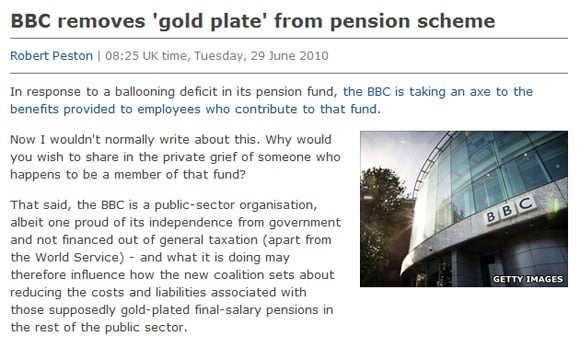 Wednesday's in-house effort: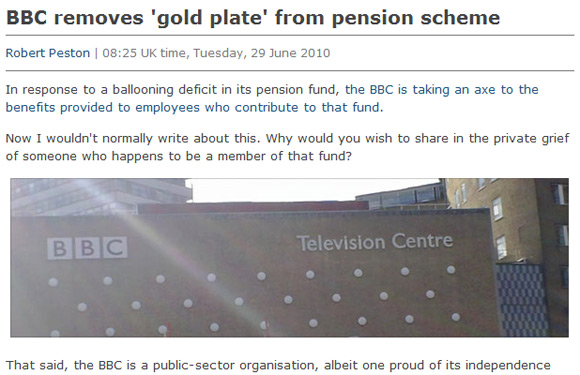 Thursday morning, teaboy sacked: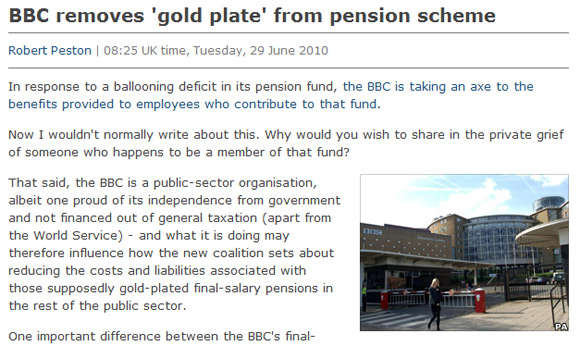 Thursday lunchtime, Getty Images are back: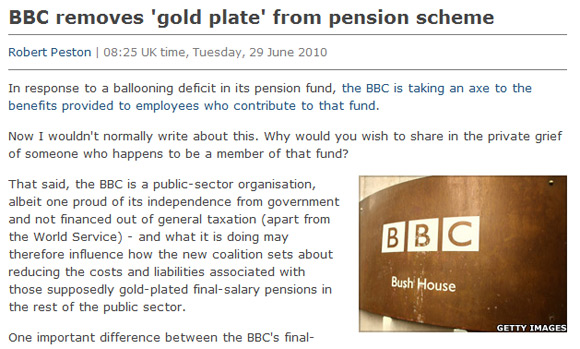 To wrap this entertaining tomfoolery, we'd like to offer an olive branch to the BBC, in the form of this image of Television Centre we found on the interwebs: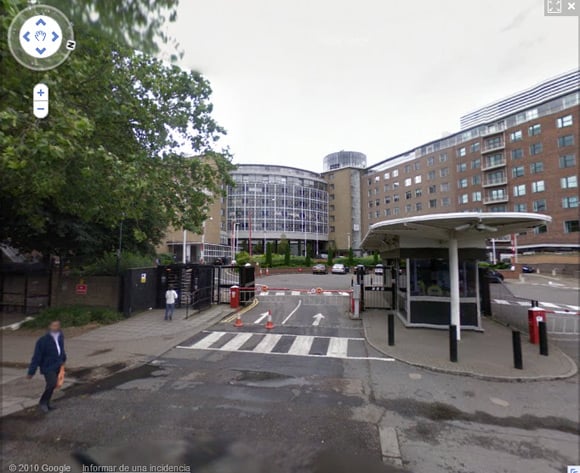 ®
Bootnote
* Yes indeed, you might want to check what the image links to, and the alt text. Round of applause for the BBC tech boys.
Similar topics
Broader topics