This article is more than 1 year old
Leica Pinmaster rangefinder
The ultimate weapon for golf war veterans?
The carbon-reinforced plastic body allows the Pinmaster to take the knocks and it's also watertight for 30mins at 1m depth, if it does fall out of your grip whilst chipping out of the water hazard. There's also a two-year guarantee, that offers some comfort too, but not as generous as the 10 years Leica offers for binoculars. The targeting range extends to 750m/820 yards, which, at nearly half a mile, could be a challenge to find a flag at that distance.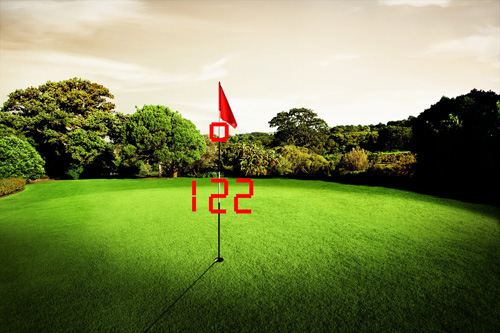 Gun sight technology for duelling golfers
During tests, some of the figures didn't add up but that was due to its good accuracy, if anything. On most courses, the distance from the tee to the pin is not what is printed on the scorecard. What you get is the distance is from somewhere on the tee to the centre of the green. Not all pins are in the centre of the green, and tees get hacked up – movement along the surface is good for them. There are also other tees for the ladies/youngsters. So here we have the first real advantage in an approximate world – an accurate distance to the pin. Not just from open play, but from the moment you line up to drive off.
Good for 2000 measurements on just one CR2 battery, the laser is invisible and only measures for a maximum of 0.9 sec. There is a scan mode that – when the single control up top is pressed a second time and held – will repeatedly give a new reading twice a second. This is obviously for when you are on manœuvres.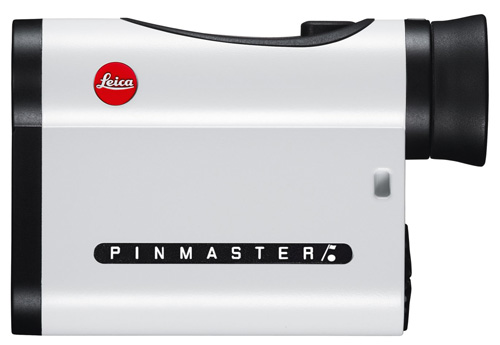 The caddies' companion?
The Leica Pinmaster is so well made you could see it living on the outside of your golfing bag, without fear of the elements. Yet I suspect it should be round your neck for quick access – perhaps not when trying to swing, as it has to go somewhere – so there is a belt carrying case supplied. Moreover, it's designed to withstand the rough treatment bags receive when hauled in and out of car boots, but is so discreet that it doesn't look like you are using anything other than a sight to find your ball.
Verdict
Certainly, a great talking point back at the clubhouse and reassuringly expensive too, but no more than a decent driver. While the Pinmaster's technology provides an edge for golfers – it simply offers accurate distance readings and no club suggestions – as always, the rest is still up to you. ®
More Lifestyle Gear Reviews…

Ten Essential
Travel Speakers
Veho
Muvi Atom
Speedo
Aquabeat
Tiger Woods
PGA Tour 11

Leica Pinmaster rangefinder
Accurate distance finder for golfers and caddies of all handicaps.