Apple iPhone 4
Machined to perfection?
The iOS memory management is clearly such that having lots of apps loaded doesn't slow the system down - no shades of Windows Mobile here - and it does at last mean that if you do use apps that can benefit, they will be able to do so.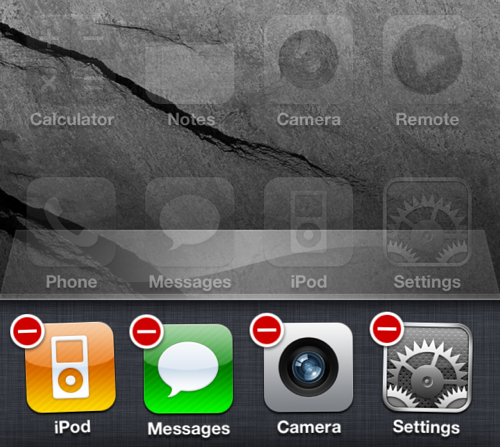 Quit apps if you like, but there's really no need
Multitasking iOS style, then, won't change how you use the iPhone, but that's how it should be: extra functionality, no extra work on your part.
Some reviewers have bemoaned the iPhone 4's lack of 5GHz 802.11n Wi-Fi - it's limited to 2.4GHz only - but that won't hinder anyone still using 802.11b/g devices. And the good news is that the iPhone 4's Wi-Fi is noticeably quicker than the 3GS' is.
Incidentally, music playback is better on the iPhone 4 too, producing a sound that gets as close to the iPod Shuffle's playback quality - it's the clearest-sounding iPod, without a doubt - than any iPhone yet has.
But there's no escaping the crucial flaw, the the infamous signal loss issue. It's there. Grasp the bottom left corner of the metal band and the signal starts to slip away.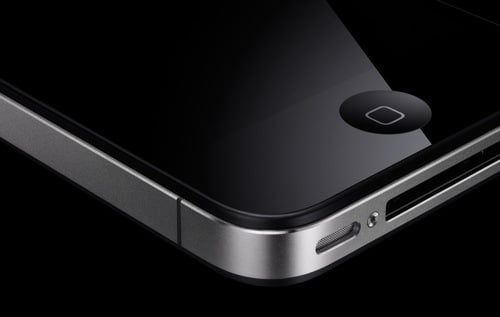 Hands off... here, at least
For me, it hasn't been a problem. I haven't experienced dropped calls, and I see signal fluctuations anyway just as I saw on my 3GS when similarly connected to the O2 network. Hold the iPhone 4 in the 'wrong way' and the signal sometimes creeps steadily come back up.