Apple iPhone 4
Machined to perfection?
But too many other people have had dropped calls, and to tell people to spend an extra 25 quid on a sliver of rubber to wrap around the side just doesn't go far enough put matters right.
The iPhone's call quality may be very good indeed, but that's no help if you're struggling to make a call in the first place.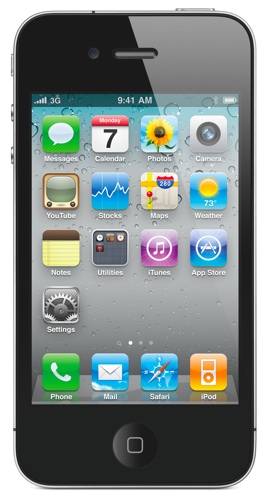 Looks like a third-gen product, works like the first generation
You shouldn't struggle to keep its battery topped up, though like any smartphone it's not going to last for weeks on single charge. But a day or two, depending on usage, yes. How much of a hit multitasking makes is arguably irrelevant since you can't switch it off.
Verdict
Some say the iPhone 4 is the best iPhone yet. I'm not so sure. It ought to be, and on paper it certainly is, but in the flesh it isn't. This is Apple's third iPhone design, yet it feels in some ways like its first. Fixes may come, but for now this is a phone that forces its users to like or lump its quirks.
You just didn't have to do that with the 3GS. You took it out of the box and it worked the way you expected it to. Its successor, pretty though it is, requires you to hold it carefully so that you don't lose the signal and don't tap buttons with your ear because the proximity sensor doesn't work properly. And that's wrong.
BlackBerry fans may mutter sullenly about function being more important that form, there's no doubt that the iPhone 4 is a gorgeous looking phone - a thing of beauty that raises the technological bar for Nokia, HTC, Samsung and co. to reach up to. They all will, of course, but by the time they do, Apple will have the 4GS ready and that really will blow your socks off. ®
More Smartphone Reviews

BlackBerry
Pearl 3G
Dell
Streak
Samsung
Wave
HTC
Desire

Apple iPhone 4
Apple crams in the technology and takes its iconic handset back up-market.
Price:
SIM-free: £499 (16GB), £599 (32GB) RRP